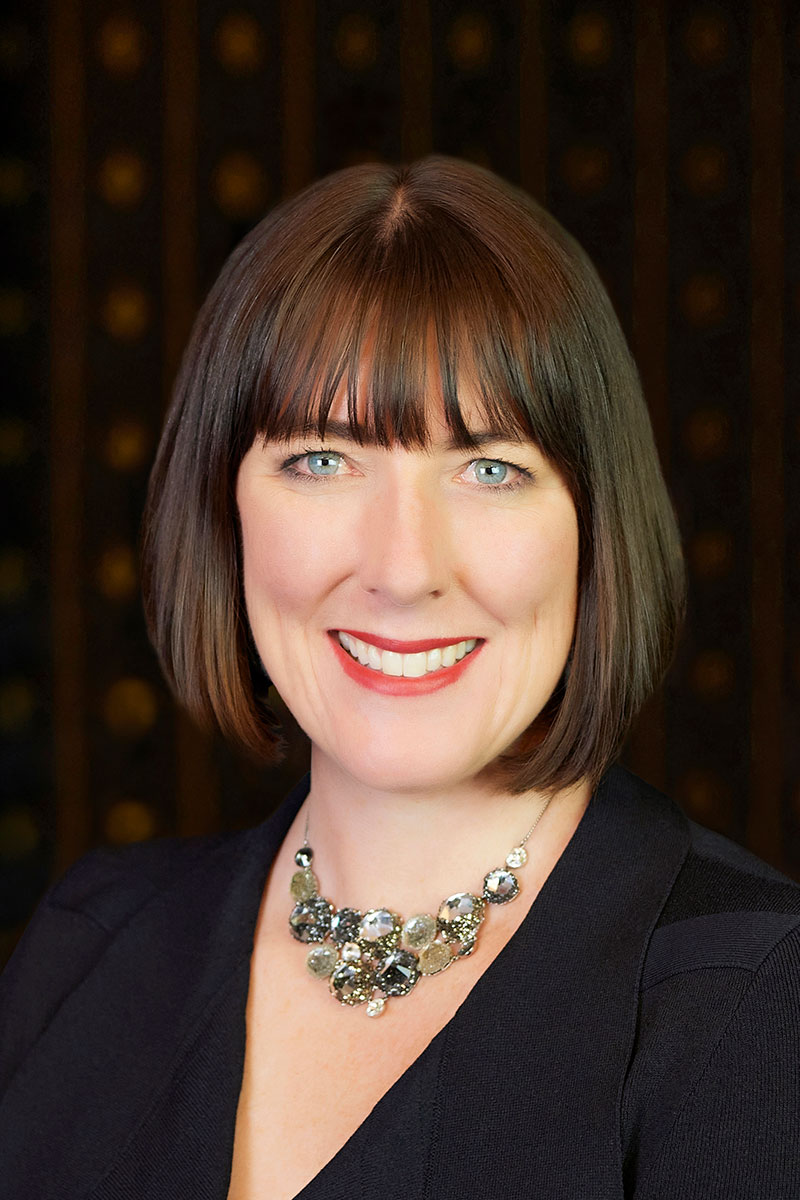 Naomi Pearce
Executive Lawyer, Patent Attorney & Trade Mark Attorney
CEO & Managing Director
BScLLB(Hons), MIP, GDLP
Masters of Industrial Property
Bachelor of Laws (with Honours)
Bachelor of Science (Molecular Genetics)
Graduate Diploma of Legal Practice
Solicitor, Registered Patent Attorney (AU, NZ)
Registered Trade Mark Attorney (AU, NZ)
Naomi is a market leading, strategic, commercially astute, patent lawyer, patent attorney and trade mark attorney, with over 25 years' experience, and a background in molecular biology/biochemistry. 
Among other awards, Naomi is listed in IAM Patent 1000, IAM Strategy 300, is a MIP "Patent Star", is ranked as a WIPR Leader, and was the recipient of the 2021 Lawyers Weekly Women In Law SME "Partner of the Year" award. 
Naomi is the founder of Pearce IP, which commenced in 2017 and won "IP Team of the Year" in the 2021 Australian Law Awards. 
Underpinning Naomi's legal work is a deep understanding of life sciences industries, resulting from first-hand experience and knowledge as VP of IP in-house at global pharma giants, and Partner of a top-tier international law firm.
Naomi's clients value her creative, pragmatic solutions to IP/legal "problems", and she is recognised by industry as a market leader in patent litigation, freedom to operate (FTO) clearances, and strategic advice.
Drawing from her considerable in-house IP leadership experience and her experience as a partner and leader at a top-tier law firm with a global presence, Naomi builds elegant market entry strategies which align with clients' commercial objectives, and are anchored with legal and technical excellence.  ​Naomi manages AU patent litigations in the Australian Courts and excels in multi-jurisdictional litigations. In addition to Australian patent office and federal court proceedings, Naomi has worked with agents overseas to build and manage US Hatch Waxman litigations, US BPCIA strategies and proceedings, CA PMNOC proceedings, patent litigations in AU, HK, UK, DE, NE, NZ, PO, IE (among other regions), and patent oppositions before EPO, AU and NZ. Naomi's clients use her global litigation experience to assist them develop and manage global litigation strategies with many moving parts, and to coordinate global litigations.
Naomi's industry focus is life sciences, with a particular focus on health, pharmaceuticals/ biopharmaceuticals (including small and large molecules (including peptides, conjugates and mAbs), the emerging areas of personalised medicine, precision medicine/radiopharmaceuticals, psychedelics, and medical marijuana), medical devices, biotechnology, medical technology, gene editing technologies (including CRISPR), gene therapy, cell therapy, and animal and veterinary healthcare.
Naomi has a significant practice assisting pharma/biopharma companies to prepare for the launch of generic and biosimilar medicines in Australia and overseas.   Naomi's 13 years with global biosimilars responsibility at Pfizer (Hospira) and at executive level at Mylan put her ahead of the curve on issues relating to the global development and launch of generics and biosimilars.  
Naomi's practice also includes branding, including trade mark prosecution, office actions, advice and litigation.  Her trade marks clients operate in a broad range of industries including life sciences, physical sciences, clean energy, nuclear fusion, fin-tech, med-tech, education, boating, FMCG, luxury home wear, health, and beauty services.
Naomi is a regular international speaker on life sciences IP issues.
Naomi trained at leading law firm Ashurst (1997 – 2002), spent 13 years leading the biopharma IP teams of Pfizer (Hospira) and Mylan (2002 – 2015) including at VP of IP level, is a former Partner of Big Law's K&L Gates where she Co-Chaired the K&L Gates global Pharma/Biopharma Industry Group.
Awards
Australian Law Awards (Lawyers Weekly)
Winner – Intellectual Property Team of the Year 2021
Women in Law Awards (Lawyers Weekly)
Winner – Partner of the Year (SME Law) 2021
MIP IP Stars
Patent Star 2022
Patent Star 2021
IAM Patent 1000
Recommended (Silver) 2021
IAM Strategy 300
Global Leader 2021
Global Leader 2020
World Leading IP Strategist 2022
World Leading IP Strategist 2021
World Intellectual Property Review
Influential Women in IP 2021 
WIPR Leader 2021
WIPR Leader 2020
5-Star Awards
5-Star Intellectual Property Lawyer 2021
Lexology Legal Influencer
Q1 2021 Healthcare and Life Sciences


Q4 2020 Healthcare and Life Sciences Lexology Legal Influencer

Q3 2020 Healthcare and Life Sciences Lexology Legal Influencer

OUR VISION
By 2027, be the premier life sciences IP practice in Australia.