We value all diversity in all dimensions
Pearce IP is committed to fostering a positive, respectful, diverse and inclusive work environment where employee differences are respected and valued and for all to have equal access to opportunities. We support and embrace each other's differences and the daily actions of all staff should promote a fair, equitable and supportive work setting.
As the only Australian IP firm with a female founder and with more than 80% of the team women, Pearce IP is committed to celebrating and embracing a diverse workforce which includes 20% of senior management with disability and 12% of the team from culturally and linguistically diverse (CALD) backgrounds.
Creating an environment of trust, respect and inclusion leads to benefits such as greater innovation, better understanding of our clients and their needs, along with attracting and retaining a wide range of talented staff.
As a company we are dedicated to a culture that reflects and represents the community in which we work. Our executive team plays an important role as champions, providing leadership that creates a positive and inclusive workplace.
Pearce IP's inclusive workplace understands and respects differences such as age, caring responsibilities, cultural background, disability, religious beliefs, sexual orientation, ethnicity, gender expression and intersex status.
Pearce IP has Australia's only female founder and more than 80% of its leaders across the firm are women
Pearce IP is a place where it is "normal" to see women in leadership and where pay equity is a 'given'. As Australia's only female founded IP firm, we are proud to have a majority leadership of capable, respected women, which is rarely seen in law firms in Australia:
As of 1 March 2023, our staffing demographics relating to women in the workplace were as follows:
Pearce IP has a female founder.
More than 80% of the Pearce IP leaders are women.
More than 80% of the Pearce IP team are women.
Our policies support and celebrate diversity
At Pearce IP, we embrace policy that celebrates diversity in a myriad of ways.
With policies that provide paid maternity leave for families who have had a miscarriage or lost a baby, parental leave for staff who have a baby via surrogacy, IVF leave, and menstrual and menopause leave for women, we demonstrate that Pearce IP's priorities include the things that matter to our talent, ensuring the health, wellbeing and success of Pearce IP staff and their families.
Introducing Sorry Business Leave was an important step in acknowledging the diverse needs and requirements of all employees. Sorry Business Leave provides Pearce IP with the opportunity to better support our Aboriginal and Torres Strait Islander staff during a time that brings significant grief and emotional challenges.
Our "work from anywhere" model fosters diversity
A key factor in achieving diversity in our firm is our 'work from anywhere' model, allowing our team to efficiently meet client responsibilities as well as personal responsibilities, working both flexibly when required and in a way that works for them. Not only does this allow us to "hand pick" the best of the best without geographical limitation and opening up diverse geographical talent pools, it also removes barriers which might otherwise constrain a diverse work force. Working from home encourages our people to bring their whole selves to work, promoting inclusivity, understanding and appreciation of the value that diversity brings to our work and individual interactions.
In some states, staff are also provided with the opportunity to work from a dedicated office if they wish to, allowing for face-to-face engagement on a regular basis.
Committed to leading change
Determined to bring about change more broadly, our team members are active in the IP and legal community, including participating as sitting members on the Law Institute of Victoria, and AIPPI, and participating in mentoring programs.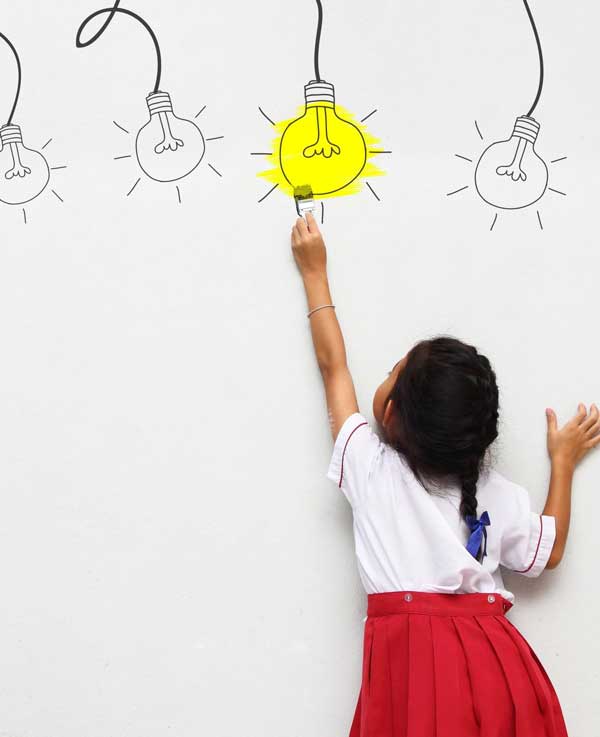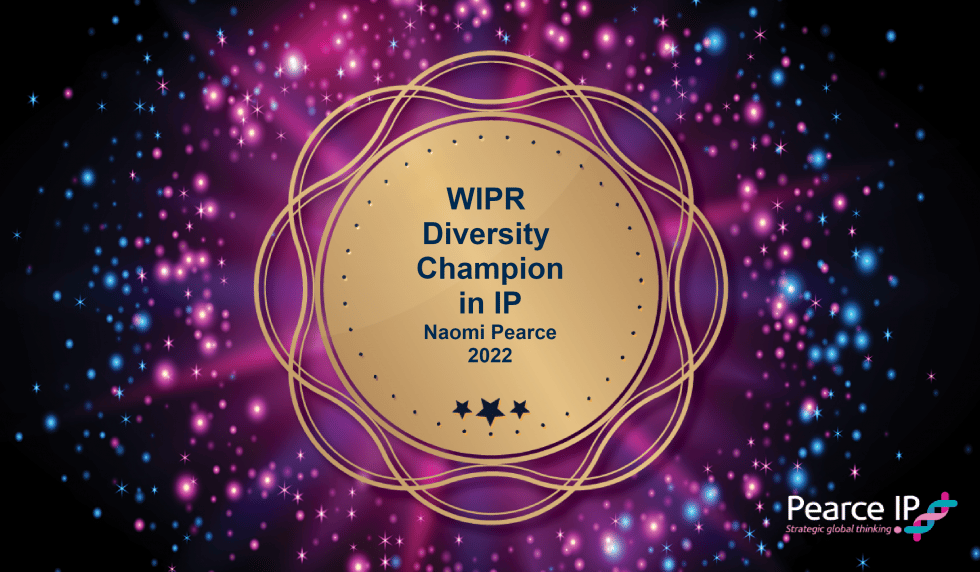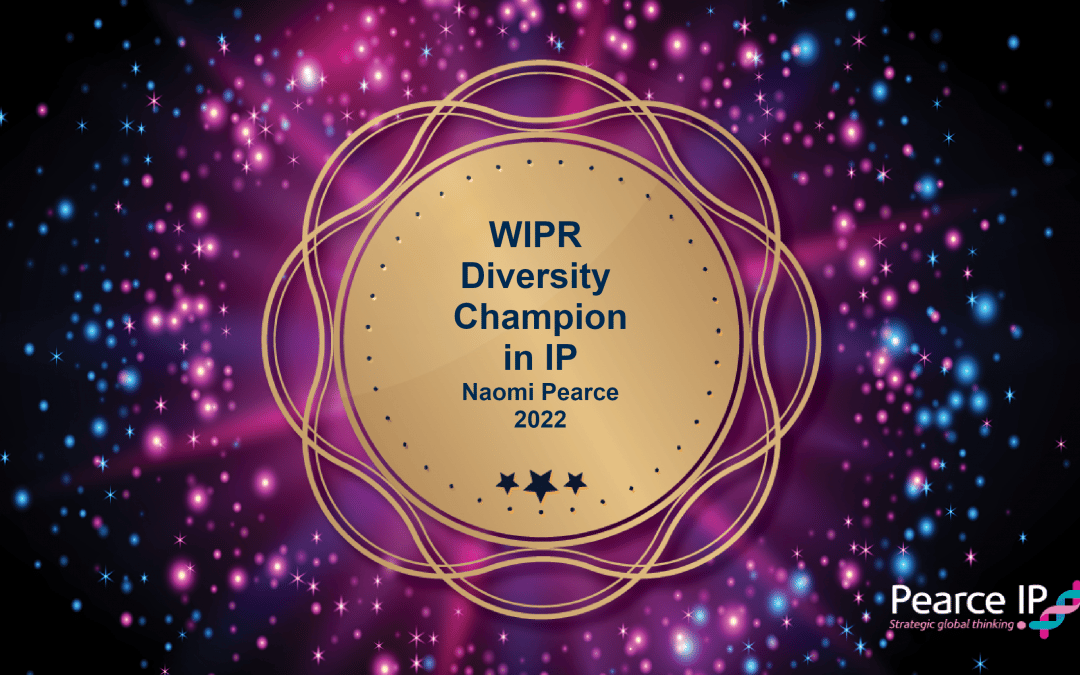 We are thrilled to announce that Pearce IP's founder Naomi Pearce, Executive Lawyer, Patent Attorney and Trade Mark Attorney has been recognised by WIPR as a Diversity Champion in IP for 2022. Thirty IP leaders from...
read more
Our Diversity Awards
Women in Law Awards (Lawyers Weekly)
Winner – Partner of the Year (SME Law): Naomi Pearce (2021)
Shortlisted – Boutique Diversity Firm of the Year (2022)
Partner of the Year Awards (Lawyers Weekly)
Finalist – Intellectual Property: Naomi Pearce (2022)
World Intellectual Property Review (WIPR) WIPR Diversity
WIPR Diversity Champion in IP: Naomi Pearce (2022)
Top 100 Influential Women in IP: Naomi Pearce (2021)
Women in Business Law Awards – APAC
Winner – Patent Lawyer of the Year:  Naomi Pearce (2022)
Shortlisted – Australian Firm of the Year (2022)
Shortlisted – Life Science Lawyer of the Year – Naomi Pearce (2022)