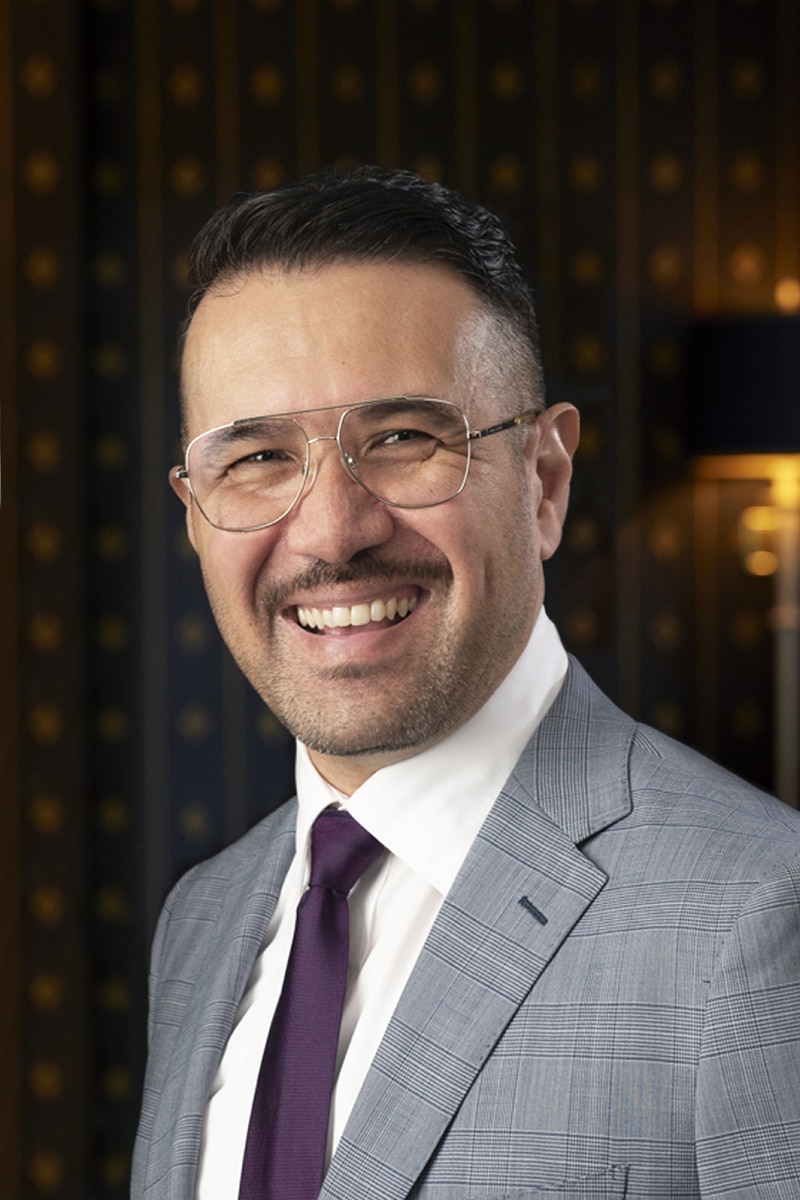 Chris Vindurampulle PhD
Executive, Patent & Trade Mark Attorney
PhD, MCommrclLaw, BSc (Hons)
Doctor of Philosophy (Microbiology and Immunology)
Masters of Commercial Law
Bachelor of Science (Hons) Microbiology and Immunology
Registered Patent and Trade Mark Attorney (AU, NZ)
Chris is a senior patent and trade mark attorney who is registered to practice before the intellectual property offices of Australia and New Zealand. He is experienced in patent drafting, patent and trade mark prosecution and opposition, and freedom to operate, opinion and due diligence work. Through his experience and delivery of highly-regarded client service, Chris has been recognised as a leading patent practitioner having been listed in the IAM Patent 1000 as a recommended individual for patent prosecution, and a Rising Star in 2021 and 2022 by Managing IP.
During his career as an IP specialist, Chris has gained broad and significant experience in relation to biopharma (including pharmaceuticals and biologics), biotechnology, medical devices, diagnostics, methods of medical treatment and prevention, agritechnology (including plant breeders rights, animal and plant transgenics, pesticides and machinery) and food-technology (products and processing technology). Additionally, Chris has experience with alloy design and production, metal casting and processing, and hydrocarbon processing.
Chris' PhD thesis investigated a phenomenon known as epitopic suppression which occurs when subjects immunised with a recombinant bacterial vaccine fail to develop an appropriate immune response due to pre-existing immunity to the bacterial vector. Following completion of his PhD, Chris spent six years as a postdoctoral research scientist during which he developed and patented two key technologies. The first was a new live-attenuated vaccine against disease-causing Salmonella paratyphi A. The patent for the vaccine has since been licensed to an Indian biotechnology company. The second was a DNA vector platform for use in a live-attenuated bacteria that enables foreign gene expression in bacteria without antibiotic resistance markers.
Chris is also a strong contributor to the research and start-up sector, providing education and mentoring on the topics of identifying, protecting and leveraging multinational clients.
Chris comes to Pearce IP from the multinational firm K & L Gates where he has provided strategic advisory and prosecution services for Australian and multinational firms.
My Awards
Australian Law Awards (Lawyers Weekly)
Finalist – Boutique Diversity Firm of the Year:  Pearce IP (2022)
Finalist – Intellectual Property Team of the Year: Pearce IP (2022)
Winner – Intellectual Property Team of the Year: Pearce IP (2021)
IAM Patent 1000
Recommended for prosecution (2023)
Recognised for prosecution: Chris Vindurampulle (2022)
Firm: Pearce IP ranked bronze for litigation and prosecution (2023, 2022)
Firm: Pearce IP ranked bronze for litigation and recommended for prosecution (2021)
Managing IP Stars
Firm: Pearce IP ranked – Tier 3 prosecution (2022)
Recognised as a Rising Star (2021, 2022)
Women in Business Law Awards – APAC
Shortlisted: Australian Firm of the Year (2022)
Australasian Lawyer 5-Star Awards
5-Star Intellectual Property Law Firm: Pearce IP (2021)
Lexology Legal Influencer
Healthcare and Life Sciences (Australasia): Pearce IP (Q2 2022, Q1 2021, Q4 2020)
Healthcare and Life Sciences (Cross-border): Pearce IP (2021)
Legal 500
Ranked as a market leading Intellectual Property firm (2023)
OUR VISION
By 2027, be the premier life sciences IP practice in Australia.