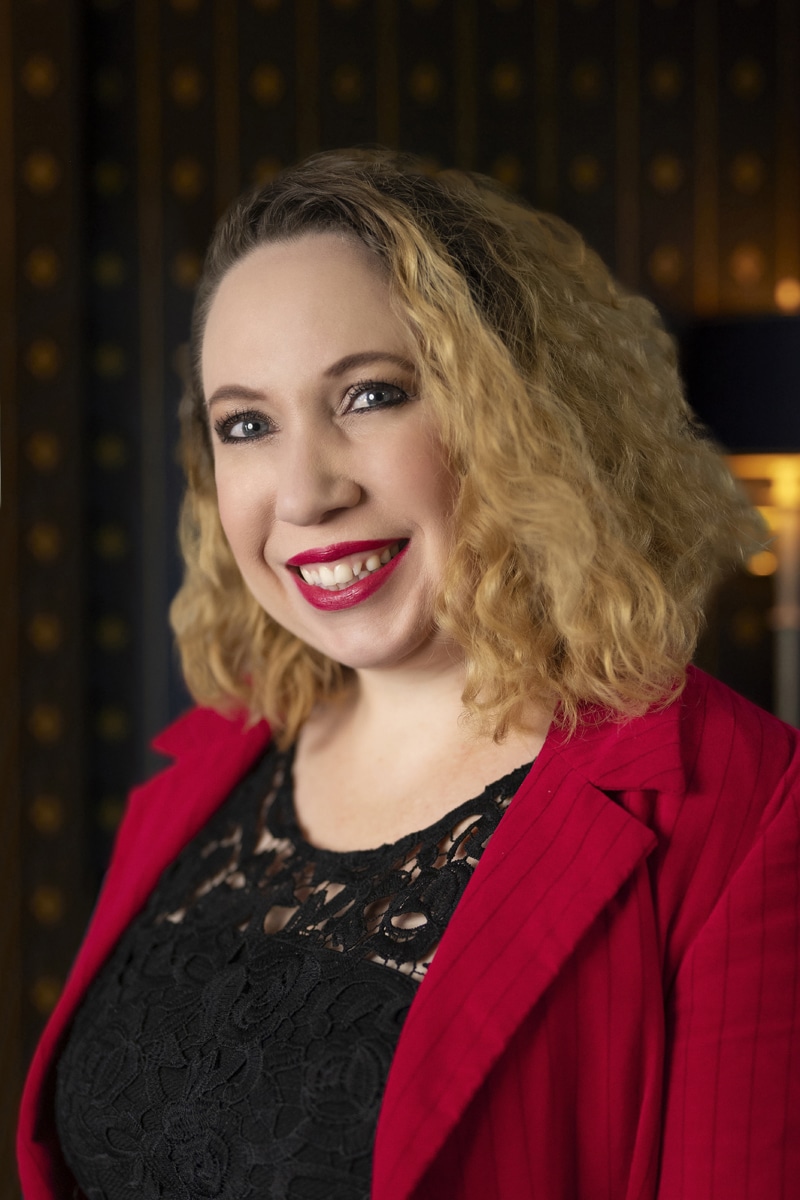 Donna Meredith
Associate, Patent & Trade Mark Attorney
MIP, BSc (hons)
Masters of Industrial Property
Bachelor of Science (biotechnology) (with Honours)
Registered Patent Attorney (AU, NZ)
Registered Trade Mark Attorney (AU, NZ)
Donna is a Patent and Trade Mark Attorney with more than 8 years' post-qualification experience, and a background in biotechnology and biology.
Donna supports Australian and international clients in a range of life sciences fields including nanoparticles, pharmaceuticals, biopharmaceuticals, biotechnology, DNA sequencing, cell and gene therapy, CRISPR technologies, protein chemistry, formulation chemistry, chemical compounds, biofuels, plant varieties, ag-tech, food-tech and medical devices.
Donna has been responsible for the patent prosecution in Australia, New Zealand, Asia, the United States and Canada, for a large global client specialising in DNA sequencing and detection of single nucleotide polymorphisms, conducting FTO reports, and providing validity and patentability opinions. Donna has also managed a global patent portfolio of 14 patent families for a local client specialising in production methods for manufacturing pharmaceutical nanoparticles.
Prior to joining Pearce IP, Donna was with Griffith Hack and before that, Wrays. She has also worked in-house at Teva Pharmaceuticals, and in various Research Assistant roles in both Australia and Germany, with a focus on respiratory diseases, cardiology and molecular biology.
Donna is also a Trade Mark Attorney and has filed and prosecuted trade mark applications to grant. She is also experienced in providing strategic advice relating to Plant Breeders Rights (PBRs) and seeking protection for the same.
Donna enjoys mentoring students and researchers in IP procedure and has acted as a pro-bono mentor for the Sydney branch of the SPARK Oceania project. SPARK Sydney is a program set up to fund and mentor researchers who have existing or new ideas in the health space, and to help them translate their IP into products or services that can benefit patients and the wider community.
My Awards
Australian Law Awards (Lawyers Weekly)
Finalist – Boutique Diversity Firm of the Year:  Pearce IP (2022)
Finalist – Intellectual Property Team of the Year: Pearce IP (2022)
Winner – Intellectual Property Team of the Year: Pearce IP (2021)
IAM Patent 1000
Firm: Pearce IP ranked bronze for litigation and prosecution (2022)
Firm: Pearce IP ranked bronze for litigation and recommended for prosecution (2021)
Managing IP Stars
Firm: Pearce IP ranked – Tier 3 prosecution (2022)
Women in Business Law Awards – APAC
Shortlisted – Australian Firm of the Year (2022)
Australasian Lawyer 5-Star Awards
5-Star Intellectual Property Law Firm: Pearce IP (2021)
Lexology Legal Influencer
Healthcare and Life Sciences (Australasia): Pearce IP (Q2 2022, Q1 2021, Q4 2020)
Healthcare and Life Sciences (Cross-border): Pearce IP (2021)
Legal 500
Ranked as a market leading Intellectual Property firm (2023)
OUR VISION
By 2027, be the premier life sciences IP practice in Australia.