Pearce IP recently reported on the Full Court of the Federal Court decision in Ariosa Diagnostics, Inc v Sequenom, Inc [2021] FCAFC 101, which confirmed that a method of detecting cell-free foetal DNA (cffDNA) in pregnant women, permitting non-invasive prenatal diagnosis, is patent eligible in Australia.  However, the same invention was found to be patent ineligible under US law.  This is not the first time that Australian and US courts have differed in relation to the patent eligibility of life sciences inventions, particularly gene-based inventions.
The following table details the patent eligibility of gene-based inventions and inventions that rely on a naturally-occurring phenomenon under the current US, Australian and European laws.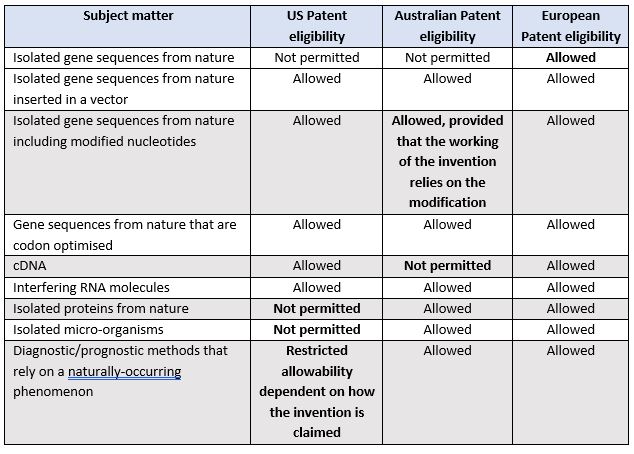 Given the differences in what is considered patent eligible subject matter in the US, Australia and Europe, life sciences inventors and their patent attorneys need to understand the relevant patent laws to ensure that the most commercially relevant scope of protection for life sciences inventions is ultimately obtained in these jurisdictions.
Pearce IP's Dr Jennifer Enmon has the rare distinction of being a registered Australian and New Zealand patent attorney, a US patent attorney/lawyer and a qualified European patent attorney.  Dr Enmon's frontline US, European and Australian patent experience makes her the attorney of choice for drafting and prosecuting life sciences inventions, particularly when protection is sought in the US, Europe and Australia.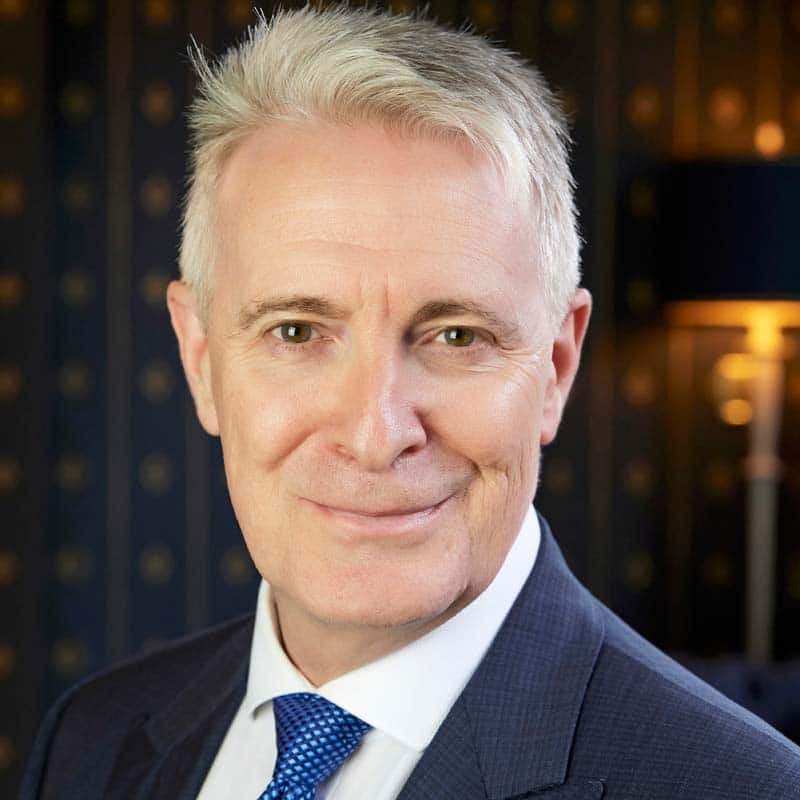 Grant Shoebridge PhD
Special Counsel, Patent Attorney
Grant has over 15 years experience providing pharma, biopharma and biotech intellectual property services, and is renowned in his field. Grant is listed in IAM Patent 1000 as a world leading prosecution stand-out.
Grant specialises in providing strategic intellectual property services for pharma, biopharma, biotech and life sciences clients.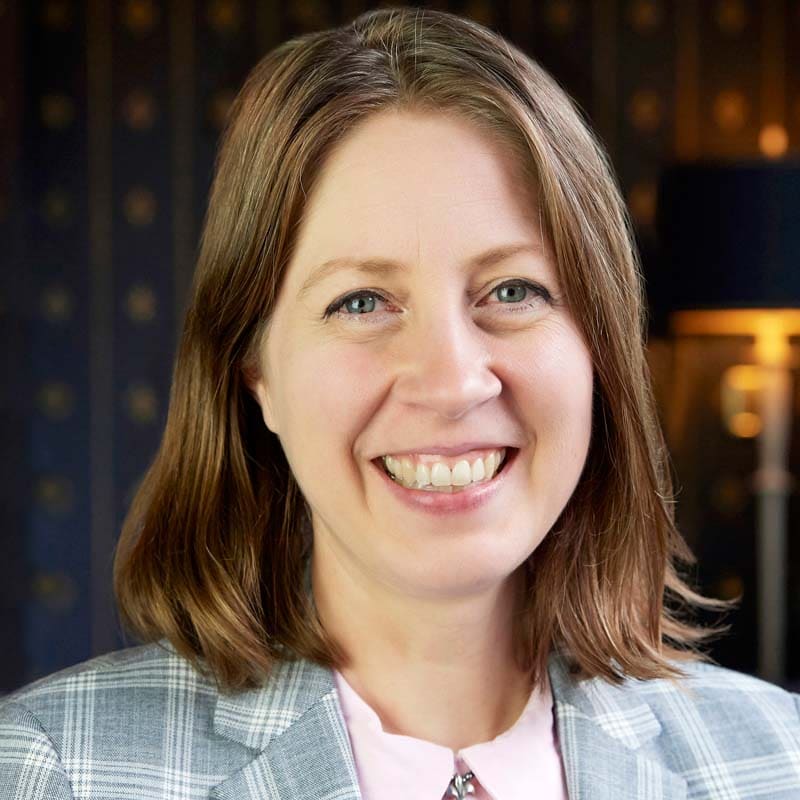 Jennifer Enmon PhD, JD
Special Counsel Patent Attorney (Registered in US, AU & NZ; EU Qualified) Trade Mark Attorney, AU & NZ
Jennifer has been advising clients on life sciences related patent matters for over 15 years.
Jennifer is a registered Patent Attorney in Australia, New Zealand and the United States and is a qualified Patent Attorney in Europe. She is also a registered Trade Mark Attorney in Australia and New Zealand.
Print Page
Mail Article