22 MAY 2023 | US | Janssen and Amgen settle Stelara® (ustekinemab) biosimilar patent dispute
The US District Court of Delaware has dismissed with prejudice.  The parties agreed to dismiss the action with prejudice and each party will bear its own costs, expenses and attorney's fees, and the proposed orders state the parties have agreed to settle the litigation.
Janssen commenced these proceedings against Amgen in November 2022 in relation to the API and MOT (UC) patents, and filed a motion for preliminary injunction in March 2023 (following dismissal of an earlier application due to non-compliance with the Court's page limit requirements).
21 MAY 2023 | Regeneron/Sanofi phase III Dupixent® (dupilumab) studies in COPD patients
A study published in the New England Journal of Medicine has found that patients with chronic obstructive pulmonary disease (COPD) and type 2 inflammation who received Dupixent® (dupilumab) had fewer exacerbations, better lung function and quality of life, and less severe respiratory symptoms than those who received the placebo.  The results of this phase III, double-blind randomised trial were simultaneously announced at the 2023 American Thoracic Society (ATS) International Conference.
The study was sponsored by Sanofi with Regeneron as collaborator.
19 MAY 2023 | Product development updates in financial reports
Alvotech has provided updates on some of its biosimilar products in its report on its financial results for the first 3 months of 2023.
As previously reported, Alvotech initiated a confirmatory patient study for AVT05, its proposed biosimilar to Simponi® and Simponi Aria® (golimumab).
In March 2023, Alvotech provided Biosana Pharma a notice of termination for the licensing agreement between the two companies relating to AVT23, biosimilar to Xolair® (omalizumab). The deal was announced in February 2022.
18 MAY 2203 | US | Supreme Court affirms Federal Circuit Court decision in Amgen v Sanofi patent enablement case
The US Supreme Court handed down its decision in Amgen v Sanofi, relating to the enablement requirement.  The Supreme Court petition was filed in response to the Federal Court decision which invalidated genus claims in two Amgen patents relating to Repatha® (evolocumab) which it asserted against Sanofi/Regeneron regarding Praluent® (alirocumab).  A unanimous Supreme Court affirmed the Federal Circuit's ruling that the Amgen patent claims were not enabled.
On 3 November 2022, the Supreme Court granted Amgen's petition for certiorari in relation to 'whether enablement is governed by the statutory requirement that the specification teach those skilled in the art to "make and use" the claimed invention, 35 U.S.C. §112, or whether it must instead enable those skilled in the art "to reach the full scope of claimed embodiments" without undue experimentation—i.e., to cumulatively identify and make all or nearly all embodiments of the invention without substantial "'time and effort'".
The patents in suit relate to engineered antibodies that reduce levels of low-density lipoprotein (LDL) cholesterol.  In 2011, both Amgen and Sanofi obtained patents covering the antibody used in their respective drugs.  The dispute concerned two additional patents Amgen obtained in 2014 claiming  "the entire genus" of antibodies that "bind to specific amino acid residues on PCSK9" and "block PCSK9 from binding to [LDL receptors]."
The Supreme Court emphasised that to satisfy the enablement requirement, it may be sufficient to provide "an example if the specification also discloses 'some general quality . . . running through' the class that gives it 'a peculiar fitness for the particular purpose'".
The Court held that Amgen's patents only describe 26 antibodies but claim "a vast number of additional antibodies," and opined that Amgen "offers persons skilled in the art little more than advice to engage in "trial and error" to make every embodiment within a broad claim.
18 MAY 2023 | Teva launches new "pivot to growth" strategy focusing on biosimilars
Teva announced its new strategic framework and "Pivot to Growth" strategy which aims to bolster the Company's strong commercial portfolio with products including biosimilars. Biosimilars are part of Teva's 'accelerate growth' stage between 2025-2027.  The company intends to focus on biosimilar launches, and has near-term biologics products targeting >US$40B that are in late stage development.
On 6 January 2023, the FDA accepted the BLA for Alvotech and Teva's AVT04 Stelara® (biosimilar) ustekinumab.
18 MAY 2023 | UK | NICE recommends AbbVie's Rinvoq® (upadacitinib) for moderately to severely active Crohn's
The National Institute for Health and Care Excellence (NICE) has issued final draft guidance recommending AbbVie's Rinvoq® (upadacitinib) as an option for eligible adults with moderate to severe active Crohn's disease (CD) on the NHS in England and Wales.  It is the first janus kinase inhibitor available for treatment CD in England and Wales, where patients have had an inadequate response, lost response or were intolerant to conventional therapy or a biological agent.
This news was announced on the same day the FDA approved RINVOQ® for this same indication for CD.
18 MAY 2023 | US | New indication alert: FDA approved RINVOQ® (upadacitinib) for adults with moderate to severe Crohn's disease
AbbVie has announced that the FDA has approved its RINVOQ® (upadacitinib) to treat adults with moderately to severely active Crohn's disease (CD) who have had an inadequate response or intolerance to one or more TNF blockers.  The Company said it is the seventh FDA approval for RINVOQ® and it is now indicated in both ulcerative colitis and CD.
This comes after Health Canada approved a new indication RINVOQ® for nr-axSpA last week.
16 MAY 2023 | US | Amneal launches FLYNETRA™ in the US, biosimilar to Amgen's Neulasta® (pegfilgrastim)
Amneal announced it has launched FLYNETRA™ (pegfilgrastim) in the US, biosimilar to Amgen's Neulasta®.  FLYNETRA™ is indicated to decrease the incidence of infection, as manifested by febrile neutropenia, in patients with nonmyeloid malignancies receiving myelosuppressive anti-cancer drugs.
FLYNETRA™ was approved by the FDA in May 2022.  This is Amneal's third biosimilar approved in the US (following its filgrastim and bevacizumab biosimilars).
15 MAY 2023 | US | Supreme Court denies Teva's petition for certiorari to review decision on skinny label carve-outs in dispute with GSK
The US Supreme Court denied Teva's petition for certiorari to review the August 2021 decision of the US Court of Appeals for the Federal Circuit in relation to skinny label carve-outs and Teva's US$235M loss in its patent dispute with GSK.   The issue that Teva sought to put before the Supreme Court was whether a generic manufacturer of an FDA-approved label which excludes the originator's patented uses constitutes encouragement of patent infringement by the carved-out uses.   According to Teva's petition, the lower Court held that even though Teva's skinny label carved out GSK's sole patented indication for its product Coreg® (carvedilol), Teva could nonetheless be held liable for inducement of patent infringement based on other sections of the label.
Many brief amici curiae were filed, including a brief from 42 professors of law, economics, business and medicine pharmaceutical companies Alvotech and Mylan, the Association for Accessible Medicines and the Solicitor-General of the US (the only party specifically invited to file a brief).  The Solicitor-General's brief quoted the lower court's dissenting judgment that "the carved-out labelling is more naturally viewed as evidence of the generic manufacturer's 'inten[t] not to encourage infringement'" and concluded that the petition for a writ of certiorari should be granted.
15 MAY 2023 | US | Celltrion submits phase III IND plan to FDA for CT-P53 (ocrelizumab), biosimilar to Genentech's Ocrevus®
Korea Biomed reported that Celltrion submitted a phase III investigational new drug (IND) plan to the FDA for its CT-P53, biosimilar to Genentech's Ocrevus® (ocrelizumab), used to treat multiple sclerosis.  The phase III global clinical trial will be a comparative study on the effectiveness, pharmacokinetics, and safety between CT-P53 and Ocrevus® on patients with recurrent palliative multiple sclerosis.
Celltrion recently reported US$126M profit in Q1 2023, and increased its operate profit for Q1 by 41.1% on-year.
15 MAY 2023 | CA | Health Canada accepts NSD for LEQEMBI® (lecanemab)
Biogen and Eisai Co., Ltd announced that Health Canada has accepted a new drug submission (NDS) for LEQEMBI® (lecanemab) to treat early Alzheimer's disease (AD) and mild AD dementia with confirmed amyloid pathology in the brain.  LEQEMBI® is an investigational anti-amyloid beta protofibril antibody.   The NDS is based on a Phase III study and Phase IIb clinical study which demonstrated that lecanemab treatment showed a reduction of clinical decline in early AD.
On 5 March 2023 the FDA accepted the sBLA and granted priority review for traditional approval of LEQEMBI™ (lecanemab), and the FDA is discussing the full approval on 9 June 2023.
15 MAY 2023 | US | FDA issues CRL for Byondis' BLA for trastuzumab duocarmazine
Byondis announced that the FDA has issued a complete response letter (CRL) for its Biological License Application (BLA) for [vic-]trastuzumab duocarmazine (SYD985).  Byondis sought approval for its anti-HER2 antibody-drug conjugate in HER2-positive unresectable locally advanced or metastatic breast cancer.  The CRL confirmed that the FDA has suspended its decision on SYD985's approvability, requesting extra information.  Byondis said that it cannot respond to the request within the current evaluation period.
12 MAY 2023 | US | Viatris shareholders bring class action for breach of Securities Exchange Act
Viatris investor Jason Taylor has brought proceedings on behalf of a class of Viatris shareholders against the company and its executive officers and directors, seeking remedies under the Securities Exchange Act of 1934 including damages, interest, costs, and equitable, injunctive, or other relief as the Court sees fit.  The class includes all persons or entities who purchased or acquired Viatris stock between 1 March 2021 and February 25, 2022 (Period).  At the beginning of the Period, Viatris announced a plan, relying on its strong pipeline of new products (including biosimilars) that would create a stable revenue base, realise US$1B in cost synergies by 2024, and improve cash conversion and free cash flow generation.  Taylor alleges that the Defendants made false representations, inter alia, including that 2021 was a "trough year" for Viatris and its biosimilars business was a core part of the Company's long-term investment strategy.   Contrary to the Defendants representations, Viatris was allegedly experiencing significantly more competition in its US complex generics business than disclosed, and it was not able to create a stable revenue base.  Throughout 2021, Viatris' total revenues were declining quarter-over-quarter.  In February 2022, Viatris entered into an agreement to sell its biosimilars business to Biocon Biologics Ltd.  After announcing fiscal results, Viatris' stock declined by 24% between 25 February and 28 February 2022.
Interestingly, the US Magistrate Judge Patricia Dodge recused herself on 17 May 2023 and the case will be re-assigned.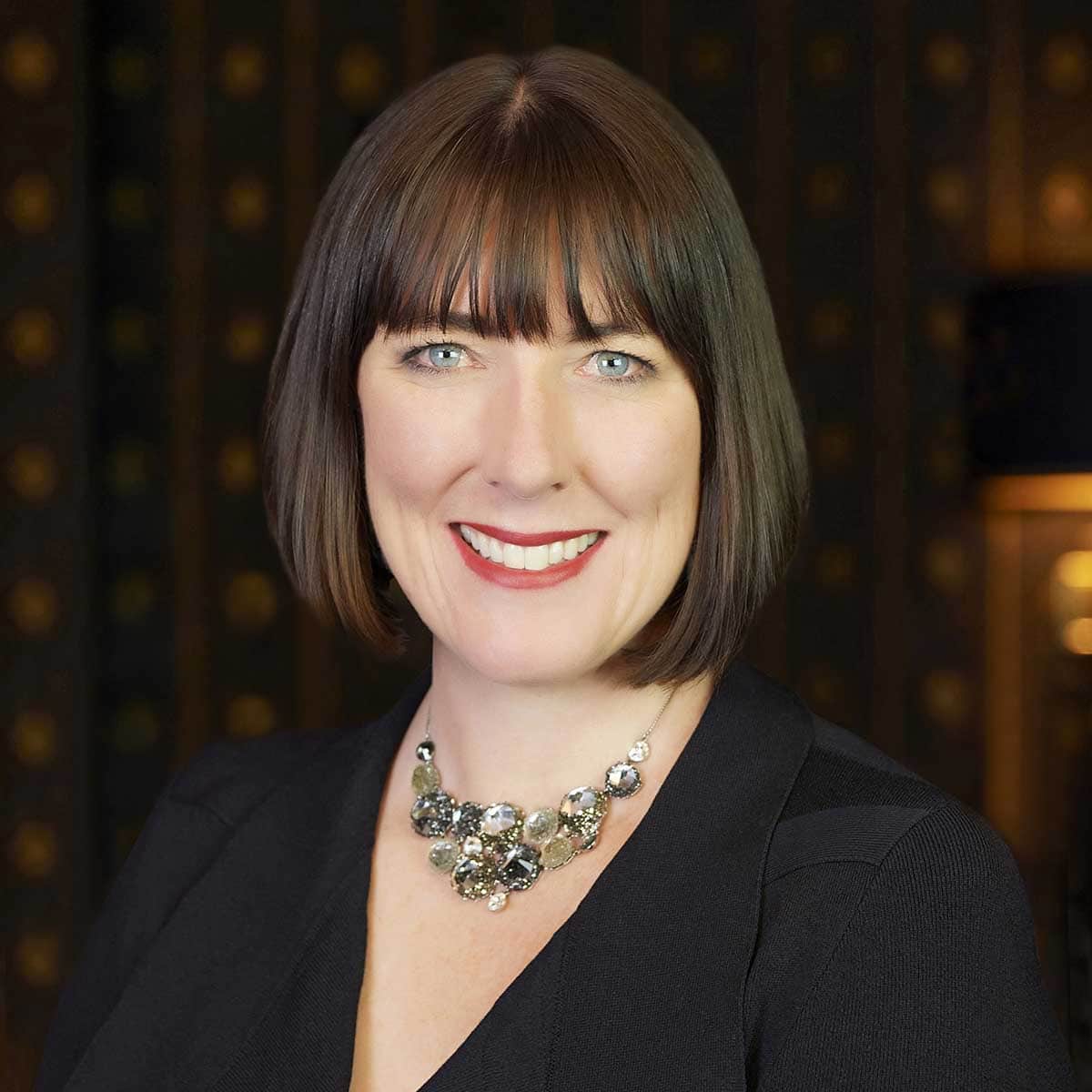 Naomi Pearce
CEO, Executive Lawyer, Patent & Trade Mark Attorney
Naomi is recognised as one of Australia's leading patent lawyers in virtually every notable legal guide and directory. Naomi is also Lawyers Weekly Women in Law Partner of the Year (SME Law) for 2021, and the Founding Principal of Pearce IP, which was recognised as the IP Team of the Year in the Australian Law Awards in December 2021.
Underpinning Naomi's legal work is a deep understanding of the pharma/biopharma industries, resulting from 25 years' experience including as VP of IP in-house at global pharma giants, Partner of a top-tier international law firm, and as the founding Principal of Pearce IP.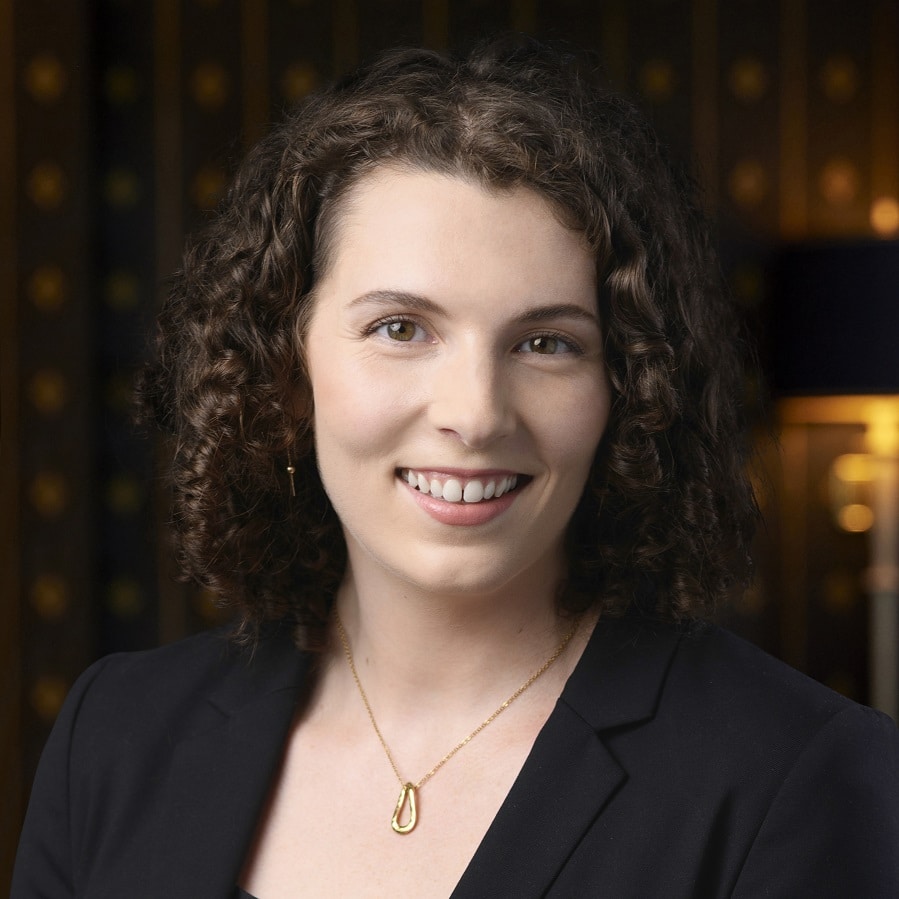 Sian Hope
Associate Lawyer
Sian is a driven intellectual property associate with a background in molecular genetics and experience in both private practice and within State Government. Sian's experience working in medical research and advanced therapeutics policy supports Pearce IP's clients on policy issues relating to the regulation of pharmaceutical/biopharmaceutical products in Australia.
Print Page
Mail Article