Pearce IP proudly welcomed Donna Meredith (Patent & Trade Mark Attorney) and Sian Hope (Lawyer) this month.  Both Donna and Sian have incredible pedigree and experience at big law and in-house/government, and both have backgrounds in biology.
Donna Meredith is a trans tasman Patent & Trade Mark Attorney with more than 8 years' post-qualification experience, and a background in biotechnology and biology. Donna supports Australian and international clients in a range of life sciences fields including nanoparticles, pharmaceuticals, biopharmaceuticals, biotechnology, DNA sequencing, cell and gene therapy, CRISPR technologies, protein chemistry, formulation chemistry, chemical compounds, biofuels, plant varieties, ag-tech, food-tech and medical devices.  Prior to joining Pearce IP, Donna was with Griffith Hack and before that, Wrays. She has also worked in-house at Teva Pharmaceuticals, and in various Research Assistant roles in both Australia and Germany, with a focus on respiratory diseases, cardiology and molecular biology.
Sian Hope is a life sciences focussed intellectual property associate with a particular focus on the pharmaceutical, biotechnology and healthcare industries. Her practice includes contentious and non-contentious patent and trade mark matters, health regulatory legal matters and consumer law.
With a background in molecular genetics and experience in both private practice (Davies Collison Cave) and within State Government (NSW Health), Sian is a key legal team member.  Most recently, Sian supported the NSW State Government through the unprecedented times brought about by the COVID-19 pandemic where Sian helped shape new policy and regulatory approaches for innovative health and medical technologies in conjunction with government departments, researchers and Australian regulators.
Pearce IP's Head of Prosecution Dr Chris Vindurampulle says:
"It has been fantastic to welcome Donna Meredith to the Pearce IP team. Donna brings positivity, energy and focus, leveraging her skills acquired through working with key IP firms in the Australian profession, but also during her time inhouse.
About Pearce IP
Pearce IP is a boutique firm offering intellectual property specialist lawyers, patent attorneys and trade mark attorneys to the pharmaceutical, biopharmaceutical and life sciences industries.
Pearce IP was shortlisted as a finalist for the 'Intellectual Property Team of the Year' in the 2022 Lawyers Weekly Australian Law Awards, and crowned the 'Intellectual Property Team of the Year' in the 2021 Lawyers Weekly Australian Law Awards.  Pearce IP was ranked in the Legal 500 APAC Guide for Intellectual Property 2023, and shortlisted for the award of 'Australian Firm of the Year' in the Women in Business Law Awards (APAC).  The firm is ranked in IAM Patent 1000 for both litigation and prosecution, in Managing IP Stars for prosecution, and in Australasian Lawyer 5 Star Awards as a '5 Star' firm.
Pearce IP leaders are well recognised as leading IP practitioners.  Team members have been recognised in virtually every notable IP listing for their legal, patent and trade mark excellence including (amongst others):  IAM Patent 1000, IAM Strategy 300, MIP IP Stars – Patent Stars (20 –22), Notable Practitioner and Rising Star (21-22), WIPR Leaders (20-22), WIPR Diversity Champion in IP (22), WIPR Top 100 Influential Women in IP, 5 Star IP Lawyers, Women in Law Awards – Partner of the Year, Women in Business Law Awards APAC: Patent Lawyer of the Year, Best Lawyers, Lexology Client Choice Award, Australasian Lawyer 5 Star Awards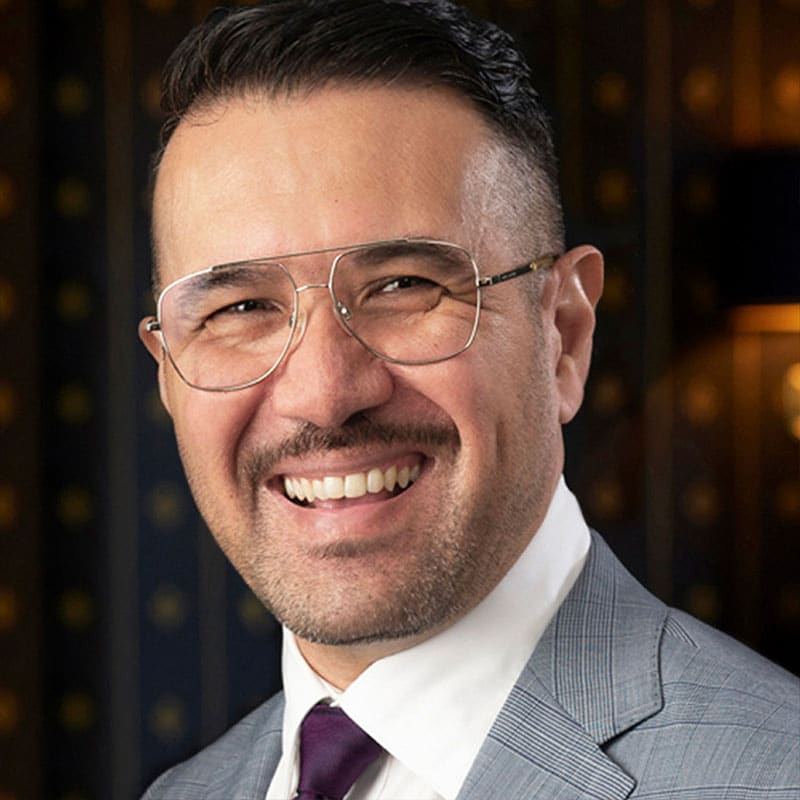 Chris Vindurampulle PhD
Executive, Patent & Trade Mark Attorney
Chris is a senior patent and trade mark attorney who is registered to practice before the intellectual property offices of Australia and New Zealand.  He is experienced in patent drafting, patent and trade mark prosecution and opposition, and freedom to operate, opinion and due diligence work.  Through his experience and delivery of highly-regarded client service, Chris has been recognised as a leading patent practitioner having been listed in the IAM Patent 1000 as a recommended individual for patent prosecution, and a Rising Star in 2021 and 2022 by Managing IP.
Print Page
Mail Article