Significant biosimilar activities this week include:
09 March 2023 | EU | Sandoz signs MOU for USD$400M biologics facility  
Novartis announced that Sandoz signed an MOU to build a new biologics production facility in Lendava, Slovenia.  The investment is expected to be worth at least USD$400M and is one of the largest international private sector investments in Slovenia.  Work on the new plant is set to begin in 2023, with full operations provisionally planned for late 2026. 
This comes only a few weeks after Roche's Genentech announced it is investing US$280M to build a new biologics manufacturing facility in Oceanside California that will begin operations in 2025. 
07 March 2023 | Research report claims that global biologics and biosimilars market likely to increase US$271.5B by 2028 
An Extrapolate Research report estimates that the biologics and biosimilars market is likely to upsurge by US$271.5 billion globally by 2028.  The report claims that monoclonal antibodies dominate the market.  
06 March 2023 | MiGenTra phase I German trial for first African developed mAb – biosimilar adalimumab 
MiGenTra, a German healthcare transforming company, announced the commencement of the German phase I trial of Minapharm Pharmaceuticals' African developed adalimumab biosimilar (Adessia®) on 24 February 2023.  Results are expected at the end of 2023.   
MiGenTra was founded in 2021 by ProBioGen (CMDO) and Minapharm Pharmaceuticals with management in Berlin and Cairo, to develop biosimilars, cell and gene therapies and vaccines.  MiGenTra and Minapharm Pharmaceuticals are jointly responsible for filing and commercialising Adessia® in Africa and the Middle East.  
06 March 2023 | US | Jannsen re-files motion for preliminary injunction regarding Amgen's ustekinumab biosimilar  
Jannsen Biotech, Inc. has filed another motion for a preliminary injunction against Amgen regarding its ustekinemab biosimilar, after its original motion was denied by US District Court Judge Noreika on 2 March 2023.  Jannsen is seeking to enjoin Amgen, Inc. from manufacturing and using in commercial quantities, offering to sell, selling within the United States, or importing for commercial purposes into the United States its ABP 654 biosimilar product. 
As we previously reported, Judge Noreika had denied Jannsen's motion because it did not comply with the court's page limit requirements.  Her Honour orally ordered that the motion could be re-filed in compliance with court requirements. 
06 March 2023 | US | FDA approves Coherus Udenyca® pegfilgrastim biosimilar 
Coherus announced that the FDA has approved its single-dose, prefilled autoinjector presentation of Udenyca® (pegfilgrastim-cbqv) biosimilar to Amgen's pegfilgrastim (Neulasta®) as an additional presentation on 3 March 2023.  This the only US approved PFS presentation of pegfilgrastim.   
05 March 2023 | US | FDA grants priority review for Biogen & Eisai's LEQEMBI™ lecanemab  
Biogen and Eisai Co announced that the FDA has accepted their sBLA and has granted priority review for traditional approval of LEQEMBI™ (lecanemab) for treatment of Alzheimer's disease.  It was approved under the Accelerated Approval Pathway on 6 January 2023 (approval based on 'surrogate' marker or endpoint). 
On 27 February 2023 the companies announced that LEQEMBI™ was designated for Priority Review by the NMPA in China. 
04 March 2023 | Long term data demonstrates Janssen's Stelara® (ustekinumab) safety and efficacy 
Janssen announced its positive long-term safety and clinical data for Stelara® (ustekinumab) in Chron's disease and ulcerative colitis (five and four years respectively) at the ECCO Congress.  The findings indicate that key safety events were similar between a placebo and Stelara®.  The data demonstrated that of the patients with moderate to severe ulcerative colitis who achieved clinical response and continued treatment with Stelara® for 200 weeks – 58% were in clinical remission and 80% were in clinical response.  
03 March 2023 | Celltrion positive phase III results for infliximab biobetter Remsima SC® 
Celltrion Healthcare presented its positive phase III results for its infliximab biobetter Remsima SC® as a sub-cutaneous maintenance therapy for patients with IBD.  Remsima SC® (CT-P13 SC) is Celltrion's subcutaneous re-formulation of Johnson & Johnson's infliximab (Remicade®).  
Celltrion's ABLA for Remsima SC® was filed with FDA on 22 December 2022 for use in ulcerative colitis  and Crohn's disease.  Remsima SC® has been approved in several other jurisdictions (Europe, Korea and Canada) for treatment of various inflammatory conditions.  
02 March 2023 | US | FDA and FTC seek to advance biologic marketplace competition 
The FDA provided an update on its collaboration with the Federal Trade Commission (FTC) which it announced in February 2020.  The FDA and FTC have been working together on issues including exchanging information about how to combat anti-competitive activities and those that harm public health.  The two agencies have developed an educational resource for consumers about biosimilars to address common community misconceptions. 
01 March 2023 | US | Regeneron disclaims US 10,857,205 (relating to Regeneron's Eylea®) 
PTAB denied institution of Mylan's IPR challenge to US10,857,205 (relating to Regeneron's Eylea® aflibercept), after Regeneron filed a disclaimer with the USPTO, disclaiming all claims of the patent.   
28 February 2023 | US | Genentech sues Biogen & Millennium for breach of Cabilly licence  
Genentech has filed separate complaints against Biogen (in the US District Court Northern District of California) and Millennium (in the Superior Court of State of California) alleging breach of their respective licences to the Cabilly patents.  The Cabilly patents related to methods of manufacturing antibodies, and was one of the most widely licensed patent families in the biotechnology industry.  The last of the US pre-GATT filed "submarine" patents counterparts expired on 18 December 2018. 
The Complaint against Millennium (23-CIV-00924) alleges that Millennium's Entyvio® (vedolizumab) product was manufactured in accordance with the Cabilly patents and royalties were paid to Genentech until the Cabilly patent expired.  Genentech argue that Millennium's stockpile of Entyvio® which was manufactured before the Cabilly patents expired, but would be sold after 18 December 2018, constituted a "licenced product" and royalties are owed based on the sales of those products.  
The Complaint against Biogen (3:23-cv-909) is similar, but pertains to Biogen's Tysabri® (natalizumab) product.  Genentech allege that Biogen also owe royalties based on sales of Tysabri® that were manufactured before the Cabilly patents expired but sold after.   
Genentech is unaware of the size of Millennium and Biogen's respective stockpiles, but claims that they each owe Genentech "tens of millions of dollars in unpaid royalties". 
28 February 2023 | US | Celltrion fourth IPR for Regeneron (aflibercept) patent 
Celltrion filed an application for inter-partes review (IPR) against a fourth Regeneron US patent 10,406,226 relating to a method of making a VEGF antagonist fusion protein, including the fusion protein aflibercept supplied by Regeneron as Eylea®.    
Celltrion previously filed IPRs against Regeneron's method of treatment patents 10,888,601 and 10,130,681 patents on 10 February 2023, as did Viatris (Mylan) on 11 January 2023 and Samsung Bioepis on 10 February 2023 and 6 January 2023 respectively.  Last month Celltrion and Samsung Bioepis separately sought joinder of their challenges to Regeneron's '601 and '681 patents with Viatris' IPR against the '601 and '681 patents, which were instituted in January 2023.  
The Regeneron suit against Mylan in West Virginia, filed in August 2022, includes each of the '601, '681 and '226 patents.  The '601 patent is one of the six patents chosen by Regeneron to be determined at a 10 day trial in June 2023, 10 months after Regeneron filed its complaint.  
—
Pearce IP offers Australian based, life sciences focused lawyers, attorneys and regulatory affairs experts, with incomparable global experience, technical competence, and commercial elegance.  Call us today on
02 9023 9988
 or email 
info@pearceIP.law
.
.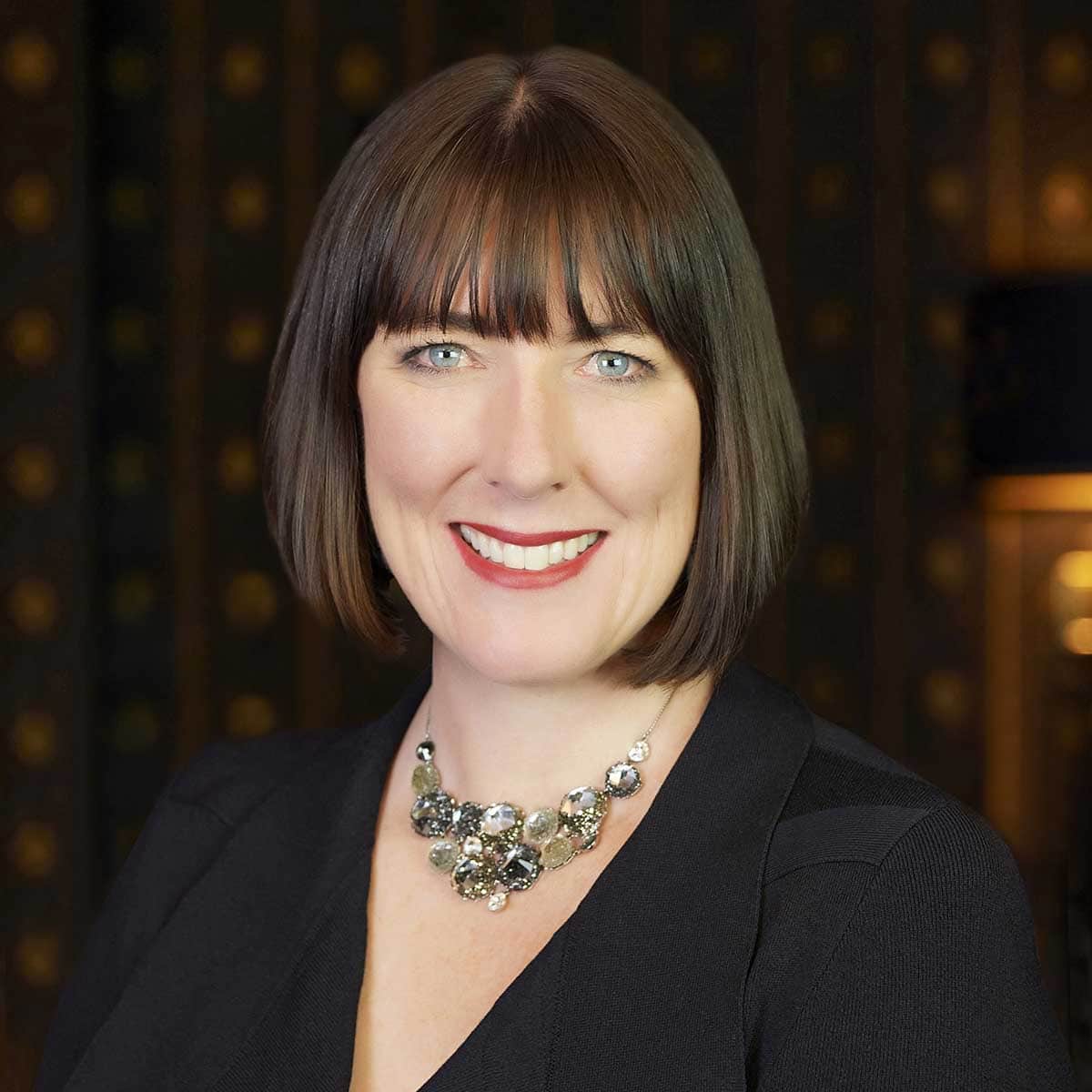 Naomi Pearce
CEO, Executive Lawyer, Patent & Trade Mark Attorney
Naomi is recognised as one of Australia's leading patent lawyers in virtually every notable legal guide and directory. Naomi is also Lawyers Weekly Women in Law Partner of the Year (SME Law) for 2021, and the Founding Principal of Pearce IP, which was recognised as the IP Team of the Year in the Australian Law Awards in December 2021.
Underpinning Naomi's legal work is a deep understanding of the pharma/biopharma industries, resulting from 25 years' experience including as VP of IP in-house at global pharma giants, Partner of a top-tier international law firm, and as the founding Principal of Pearce IP.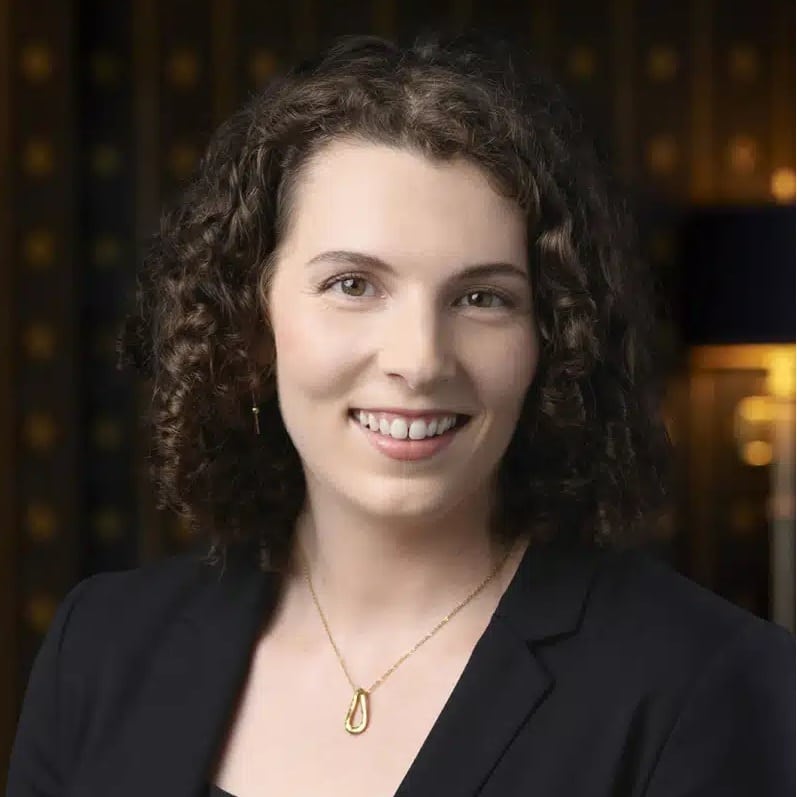 Sian Hope
Associate Lawyer
Sian is a driven intellectual property associate with a background in molecular genetics and experience in both private practice and within State Government. Sian's experience working in medical research and advanced therapeutics policy supports Pearce IP's clients on policy issues relating to the regulation of pharmaceutical/biopharmaceutical products in Australia.
Print Page
Mail Article