Astellas Pharma Inc. v Aragon Pharmaceuticals, Inc. [2022] APO 36

Background
Australian Patent Application 2018206695 (the Application) was filed in 2018 in the name of Aragon Pharmaceuticals, Inc. (Aragon).  It is directed to methods of treating non-metastatic castration-resistant prostate cancer (nmCRPC) with certain second-generation anti-androgens.  The Application was opposed by Astellas Pharma Inc. (Astellas) on the basis lack of novelty, inventive step, clarity and support.
The application was directed to three androgen receptor agonists, and the claims can be divided into four types: claims to apalutamide (ARN-509), claims to enzalutamide (MDV3100), claims to RD162, plus certain claims covering all agonists (shared claims).  The patent included method of treatment claims and Swiss style claims (including certain dosage regimens) for use of each specified agonist in combination with certain androgen deprivation therapies (ADT). Only the apalutamide claims and enzalutamide claims, and the shared claims to the extent that they relate to apalutamide and enzalutamide, were opposed.  Two distinct sets of prior art were relied upon for the apalutamide claims and enzalutamide claims respectively.
ADT is a common treatment approach for prostate cancer to prevent the production of androgen hormones, including testosterone.  One of the most common forms of ADT is the use of GnRH agonists, also known as medical castration.  Castration resistant prostate cancer is understood to mean a progressing disease (where PSA levels increase) notwithstanding that testosterone is at a castrate level.  
Key Issues
In relation to apalutamide, Astellas raised a number of prior art documents primarily relating to the same clinical trial.  Interestingly, Aragon argued that one of these (D2) was covered by the grace period, although it had been published more than 12 months prior to the relevant filing date.   Aragon had obtained an extension of time for satisfying the grace period provisions on the parent application to the Application, and argued that this extension was also applicable to the Application (see page 48 for our analysis of this issue in relation to Generic Partners Pty Ltd v Neurim Pharmaceuticals Ltd [2022] APO 2 and Generic Partners Pty Ltd v Neurim Pharmaceuticals Ltd [2022] APO 79).  Astellas disputed this but indicated that it would not press the matter if not crucial to its success.  The decision notes that this issue has not been investigated further.
In relation to enzalutamide Aragon relied on a number of pieces of prior art, including the FDA-approved label for enzalutamide, as well as documents relating to phase I, II and III clinical trials.  The Delegate focussed on D8 (directed to a phase II trial known as STRIVE) and D9 (directed to a phase I/II trial). 
Aragon focussed on four strands of argument as to why the claims were not anticipated:
the relevant chemical structures were not disclosed in the prior art;
the prior art did not disclose administration to nmCRPC patients;
the prior art did not disclose the combination with ADT; and
there was no disclosure of achievement of the desired therapeutic effect.
These arguments required in particular, a consideration of the nature of a 'clear and unmistakeable direction' for novelty purposes, as required by the reverse infringement test of General Tire & Rubber Co v Firestone Tyre & Rubber Co Ltd (1972) RPC 457.
Outcome
On the issue of chemical structure, the Delegate found that while the key prior art documents referred to the compounds by name or corporate code, other prior art documents disclosed the chemical structures, and so the skilled worker "would have had no doubt" about the identity of the molecule at the priority date.
As to disclosure of administration to nmCRPC patients, the Delegate found that each piece of prior art relied upon included a clear direction to enrol nmCRPC patients.  It was not necessary to disclose that such patients had been treated. 
As to disclosure of the combination with ART, Astellas argued that there was no explicit disclosure of continued ADT treatment during the relevant clinical trials, so that the combination of the relevant agonists with ADT was not disclosed.   GnRH agonists are a common form of ADT and are generally administered continuously.   One expert suggested that patients on medical castration remained so for the rest of their lives, and while the other two experts recognised the possibility of intermittent ADT, one of them noted that once a cancer became castration resistant he would never consider withdrawing ADT.  In light of this evidence the Delegate concluded that the skilled reader would have implicitly understood that patients with CRPC (i.e. castration resistant) should be receiving ADT, particularly those participating in clinical trials.  He further noted here Astellas's argument that if this was not correct, the claims were not supported because the only clinical example in the specification did not disclose the presence of ADT.  Furthermore, administration of particular forms of ADT (orchiectomy and GnRH agonists) claimed, was disclosed because the skilled person would understand there to be a direction to treat patients who had been given each and every kind of ADT.
On the final issue of clinical efficacy, Aragon needed to navigate past Mylan Health Pty Ltd v Sun Pharma ANZ Pty Ltd [2020] FCAFC 116; (2020) 279 FCR 354 (Mylan) in which the Full Federal Court clearly distinguished UK authorities which require the disclosure of therapeutic effect, finding that only therapeutic purpose is required.  Aragon argued that claims of "a method for" should be distinguished from claims of "a method of", the former being the form of claim at issue in Mylan, while the latter formulation was used in this case.  The Delegate noted that the claims in suit in Merck & Company Inc v Arrow Pharmaceuticals Ltd [2006] FCAFC 91; (2006) 154 FCR 31 which was approved in Mylan, included "method of" claims and that the Full Court in Mylan had made no distinction in that regard.  The High Court's recognition that method of treatment claims could derive novelty from novelty of purpose in Apotex Pty Ltd v Sanofi-Aventis Australia Pty Ltd & Ors [2013] HCA 50 was also noted.
On this basis all of the apalutamide claims and enzalutamide claims were found to lack novelty.
The lack of clarity and support grounds failed. 
Aragon was given one month to make appropriate amendments. It did not do so and the Application has now been refused.
Implications
In light of the principles set out by the Full Court in Mylan, it seems that it would always have been difficult for Astellas to maintain the novelty of these claims in light of the clinical trial information published.  Its best argument appeared to be the absence of any explicit information in the clinical trial documents on the concurrent use of ADT, but the fact that mnCRPC, by its very definition requires a disease progression at castrate testosterone levels (i.e. while ADT is being maintained) was a determining factor.
About Pearce IP
Pearce IP is a boutique firm offering intellectual property specialist lawyers, patent attorneys and trade mark attorneys to the pharmaceutical, biopharmaceutical and life sciences industries.  Pearce IP is the 2021 'Intellectual Property Team of the Year' (Lawyers Weekly Australian Law Awards) and was shortlisted for the same award in 2022.  Pearce IP is ranked in IAM Patent 1000 and Managing IP (MIP) IP Stars, in Australasian Lawyer 5 Star Awards as a '5 Star' firm, and the Legal 500 APAC Guide for Intellectual Property.  Pearce IP leaders are well recognised as leading IP practitioners.
Our leaders have been recognised in virtually every notable IP listing for their legal, patent and trade mark excellence including: IAM Patent 1000, IAM Strategy 300, MIP IP Stars, Doyles Guide, WIPR Leaders, 5 Star IP Lawyers, Women in Law Awards – Partner of the Year, Best Lawyers and Australasian Lawyer 5 Star Awards, Women in Business Law Awards – Patent Lawyer of the Year (Asia Pacific), Most Influential Lawyers (Changemaker), among other awards.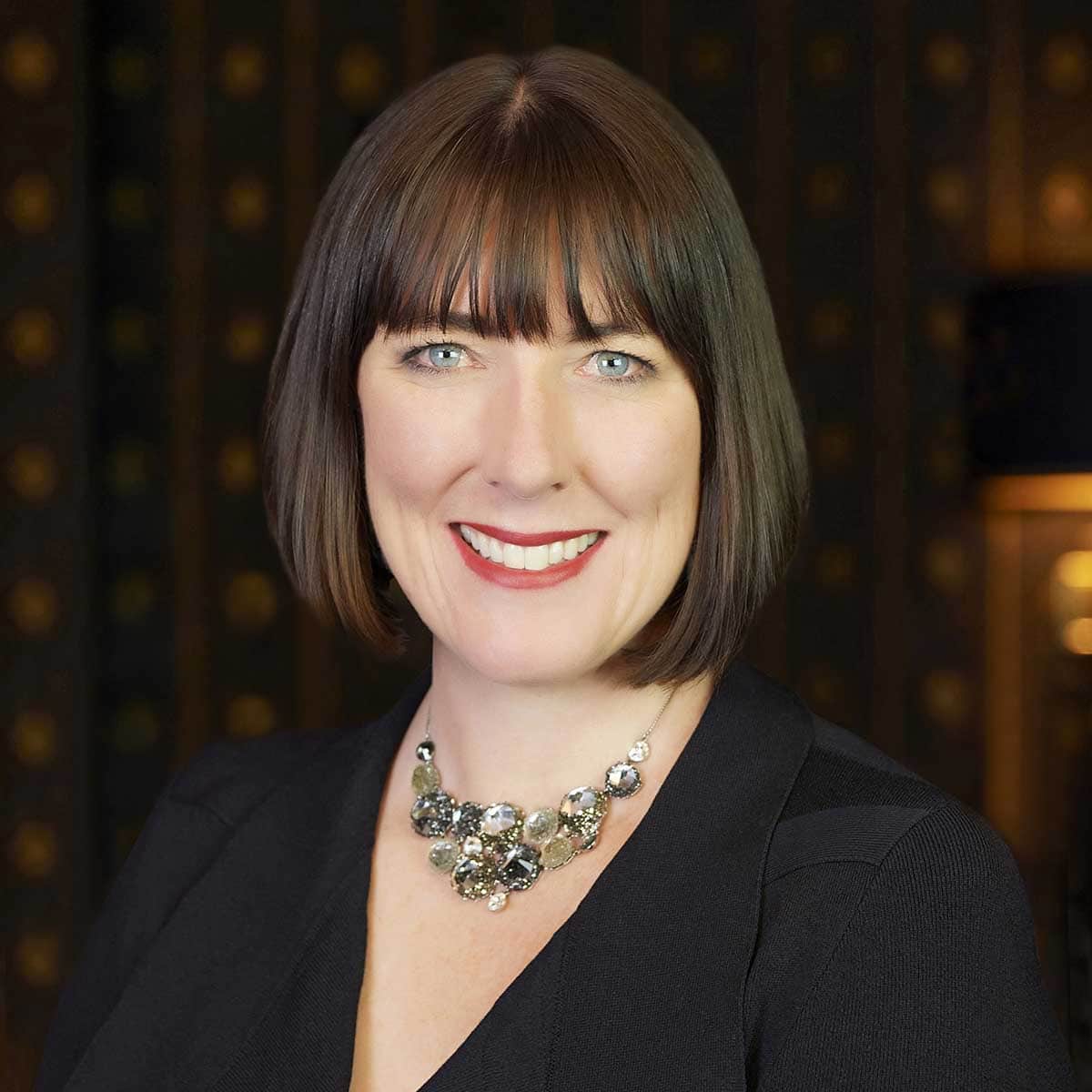 Naomi Pearce
CEO, Executive Lawyer, Patent & Trade Mark Attorney
Naomi is the founder of Pearce IP, and is one of Australia's leading IP practitioners.  Ranked in virtually every notable legal directory, highly regarded by peers and clients, with a background in molecular biology, Naomi is market leading in the field of pharma/biopharma, biotechnology and animal health.
Underpinning Naomi's legal work is a deep understanding of the pharma/biopharma industries, resulting from 25 years' experience including as VP of IP in-house global pharma giants, Partner of a top-tier international law firm, and as the founding Principal of Pearce IP.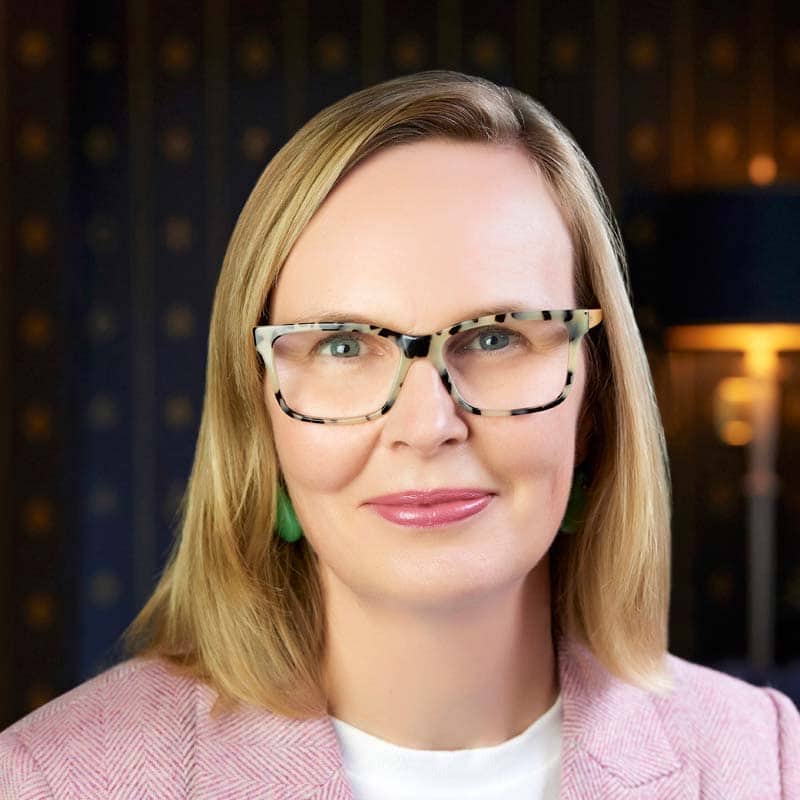 Kate Legge
Special Counsel, Lawyer
Kate is an experienced IP and patent lawyer, providing IP leadership for pharmaceutical product development and commercialisation in global markets – from initial scoping through to post-launch.
She has developed and implemented global IP strategies over more than 15 years at multi-national pharmaceutical companies. She is an Australian qualified and registered legal practitioner, and has a Master's degree in IP Law and a BSc in biochemistry.
Print Page
Mail Article