Australian Mud Company Pty Ltd v Globaltech Corporation Pty Ltd & Ors (No 2) [2022] FCA 88(experimental evidence)
Australian Mud Company Pty Ltd & Anr v Globaltech Corporation Pty Ltd & Ors [2022] FCA 445(stay of proceedings)
Australian Mud Company Pty Ltd v Globaltech Corporation Pty Ltd (No 3) [2022] FCA 596 (election)
Federal Court of Australia
29 April 2022, 17 May 2022
Federal Court of Australia
Background
These three interlocutory decisions arise out of two long-running proceedings brought by Australian Mud Company Pty Ltd (AMC) against Globaltech Corporation Pty Ltd and others (GT):
In 2016 AMC commenced proceedings alleging that certain versions of GT's Orifinder devices infringed its "Core Sample Orientation" patent, relating to a system and method for orienting core samples extracted from the ground. Globaltech cross-claimed for revocation. AMC was ultimately successful in 2018 in establishing infringement and resisting the invalidity challenge. An appeal by GT to the Full Court was dismissed in 2019 and the High Court refused special leave.  An assessment of damages/account of profits remained to be determined with AMC not yet having made an election.  Evidence in chief had been exchanged between the parties in that part of the proceeding but reply evidence had not yet been filed.
In 2019 AMC (together with Reflex Instruments Asia Pacific Pty Ltd) commenced the 2019 proceedings claiming that a later version of the Orifinder device also infringed the Patent. A cross-claim for invalidity was also made in those proceedings by GT's co-defendant, on a narrow basis that the claims were not entitled to their priority date.
The decision on infringement in the 2019 proceedings is reported on page 22.
Key Issues
In the first decision in the 2019 proceeding, GT sought leave to reply on certain test results and evidence relating to the methodology and process by which those results were obtained (experimental evidence decision). AMC had indicated that it would contend at trial that leave was required pursuant to Federal Court Rule 34.50, which requires that where a party seeks to rely on experimental proof of a fact it must apply for various orders relating to the conduct of the experiments and obtain leave of the Court, and that AMC that it would oppose such leave.  The test results in question were originally provided to AMC in correspondence prior to commencement of the proceedings.  They were subsequently exhibited to an affidavit filed by GT in response to an order that GT provide a verified product description, including such documents.   AMC had already put the documents into evidence as part of its expert evidence in chief.
The second decision relates to GT's stay application made in the 2016 proceeding (now at the quantum stage) (stay decision).  GT argued that if the invalidity challenge made in the 2019 proceedings (which by this time had gone to trial) was successful and the patent revoked, GT would have a defence to the claim for damages/account of profits in the 2016 proceedings, relying on the decision of the Supreme Court of the United Kingdom in Virgin Atlantic Airways Ltd v Zodiac Seats UK Ltd [2013] UKSC 46; [2013] RPC 29.
The third decision, also in the 2016 proceeding and following the refusal of the stay application, concerned an application by GT for an order that AMC be required to make an election between damages or an account of profits before the filing of evidence in reply (election decision).
Outcome
In the experimental evidence decision, Rofe J referred to the factors relevant to the exercise of the discretion to grant leave set out in Voxson Pty Ltd v Telstra Corporation Limited (No 10) (2018) 134 IPR 99.  She held that AMC would not be prejudiced by reliance on the experimental evidence given that it had first put the documents in question, and expert evidence relying on them, into evidence.  The test results were referred to by three of the four experts in the joint expert report as a basis for their opinions, and so it would not be a simple matter to excise reference to those  results. The person generating the test results was also available for cross examination, having given evidence in the case.
In the stay decision, Besanko J refused to grant the stay.  He considered that there had been a delay between the bringing of the invalidity claim in the 2019 proceeding and the making of the stay application and substantial steps had already been taken with a view to hearing.  Further, AMC had already waited for a significant period for pecuniary relief without any security from GT with respect to the sum ultimately payable.  Besanko J also noted that there may be a substantial dispute between the parties as to whether the principles in the Virgin Atlantic Airways case were applicable in Australia.
Finally in the election decision, Besanko J held that reply evidence should be filed before AMC was required to make an election as to damages or account of profits.   He approved as "suitable working principles" the matters regarding the timing of an election and its effect set out in LED Builders Pty Ltd v Eagle Homes Pty Ltd (No 3) [1996] FCA 972; (1996) 70 FCR 436:
While a plaintiff can apply for damages and an account of profits in the alternative, he can obtain judgment only for one or the other, and once judgment is entered for one, any right to the other is forever lost.
A party should in general not be required to elect or be found to have elected between remedies unless and until he is able to make an informed choice, with readily available information as to the likely entitlement in case of both the two alternative remedies.
The exercise of the right of election must not be unreasonably delayed to the prejudice of the defendant.
In this case, AMC was entitled to the replying evidence of GT on damages before making its election. It was not "without significance" that the damages as claimed by AMC were many magnitudes higher than the claimed profits, so that if AMC made the choice which GT suggested was obvious, the evidence in reply prepared by it on damages would not be wasted. AMC was ordered to make its election 14 days after receipt of the evidence in reply.
Implications
These decisions provide useful guidance on issues of experimental evidence and election of damages/account of profits.
The stay decision leaves open the interesting question of whether under Australian law a revocation of a patent in a later proceeding may act as a defence to pecuniary relief in an earlier proceeding in which the patent was found valid.  The refusal to grant a stay in the quantum case suggests there could be some advantage to a patentee in waiting before bringing any later infringement claim, although it seems likely that the background of this matter played a significant part in the decision not to grant a stay. In particular, such an application should be brought promptly as soon as the relevant circumstances arise.
About Pearce IP
Pearce IP is a boutique firm offering intellectual property specialist lawyers, patent attorneys and trade mark attorneys to the pharmaceutical, biopharmaceutical and life sciences industries.  Pearce IP is the 2021 'Intellectual Property Team of the Year' (Lawyers Weekly Australian Law Awards) and was shortlisted for the same award in 2022.  Pearce IP is ranked in IAM Patent 1000 and Managing IP (MIP) IP Stars, in Australasian Lawyer 5 Star Awards as a '5 Star' firm, and the Legal 500 APAC Guide for Intellectual Property.  Pearce IP leaders are well recognised as leading IP practitioners.
Our leaders have been recognised in virtually every notable IP listing for their legal, patent and trade mark excellence including: IAM Patent 1000, IAM Strategy 300, MIP IP Stars, Doyles Guide, WIPR Leaders, 5 Star IP Lawyers, Women in Law Awards – Partner of the Year, Best Lawyers and Australasian Lawyer 5 Star Awards, Women in Business Law Awards – Patent Lawyer of the Year (Asia Pacific), Most Influential Lawyers (Changemaker), among other awards.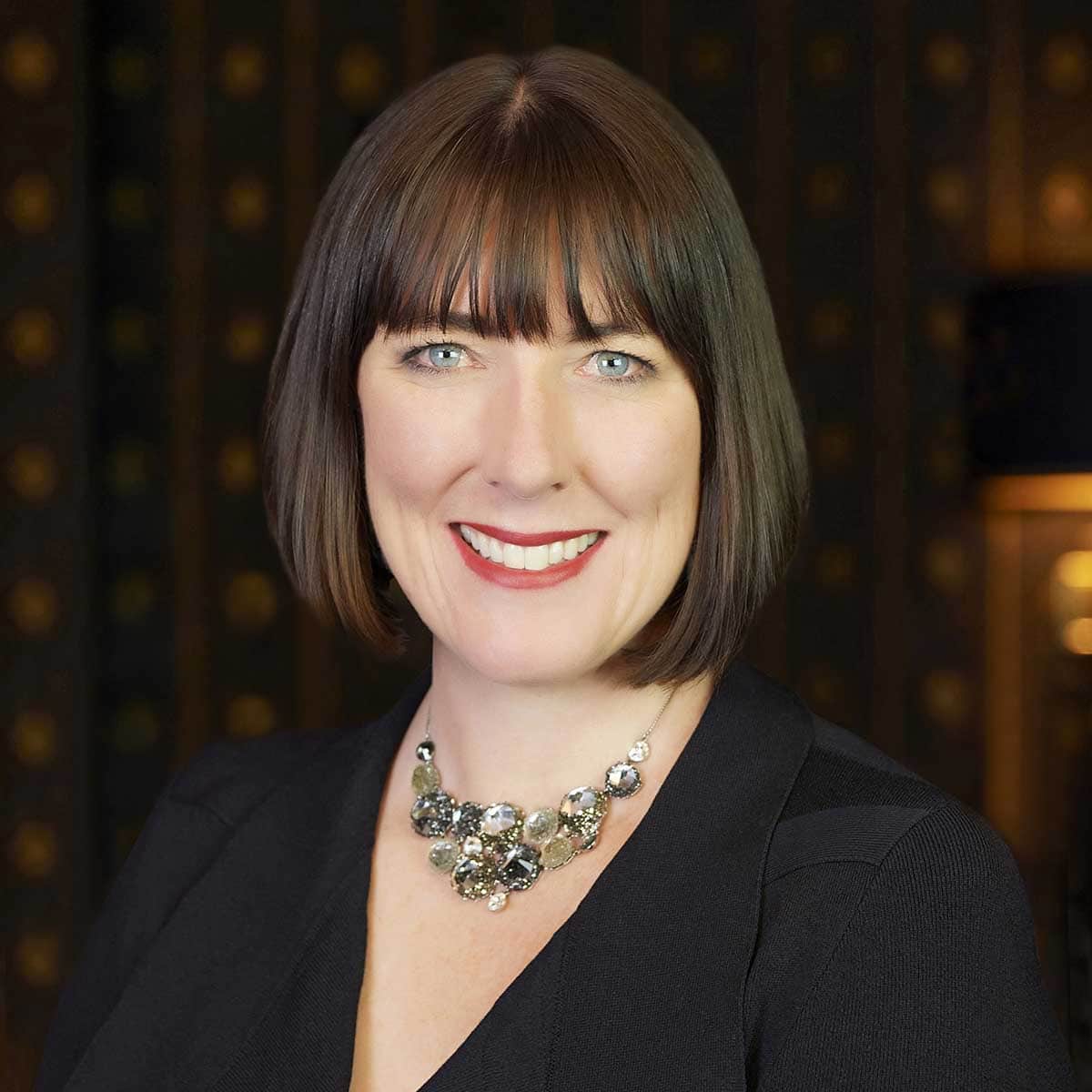 Naomi Pearce
CEO, Executive Lawyer, Patent & Trade Mark Attorney
Naomi is the founder of Pearce IP, and is one of Australia's leading IP practitioners.  Ranked in virtually every notable legal directory, highly regarded by peers and clients, with a background in molecular biology, Naomi is market leading in the field of pharma/biopharma, biotechnology and animal health.
Underpinning Naomi's legal work is a deep understanding of the pharma/biopharma industries, resulting from 25 years' experience including as VP of IP in-house global pharma giants, Partner of a top-tier international law firm, and as the founding Principal of Pearce IP.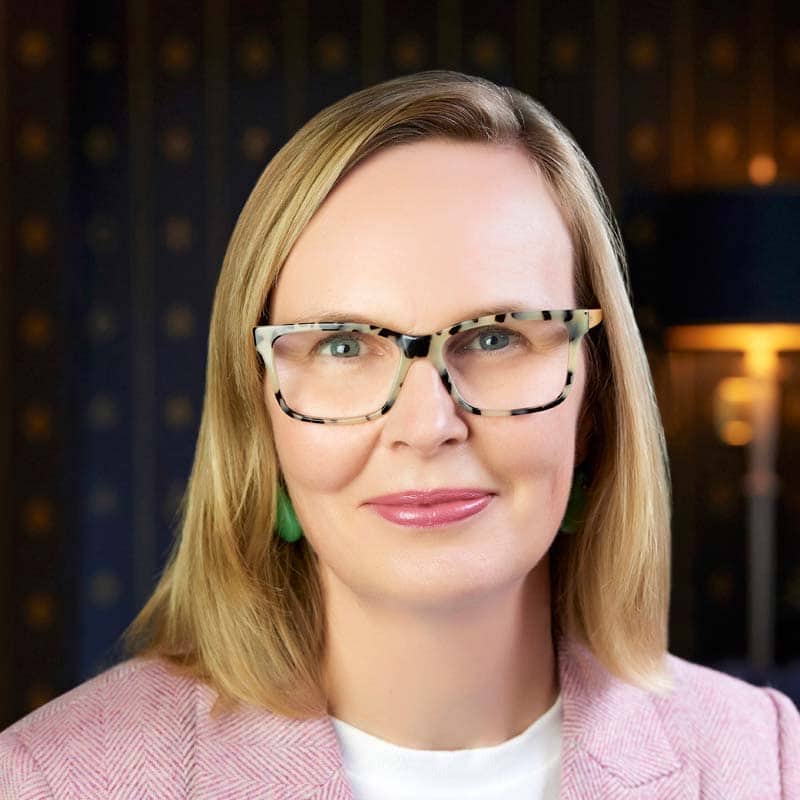 Kate Legge
Special Counsel, Lawyer
Kate is an experienced IP and patent lawyer, providing IP leadership for pharmaceutical product development and commercialisation in global markets – from initial scoping through to post-launch.
She has developed and implemented global IP strategies over more than 15 years at multi-national pharmaceutical companies. She is an Australian qualified and registered legal practitioner, and has a Master's degree in IP Law and a BSc in biochemistry.
Print Page
Mail Article