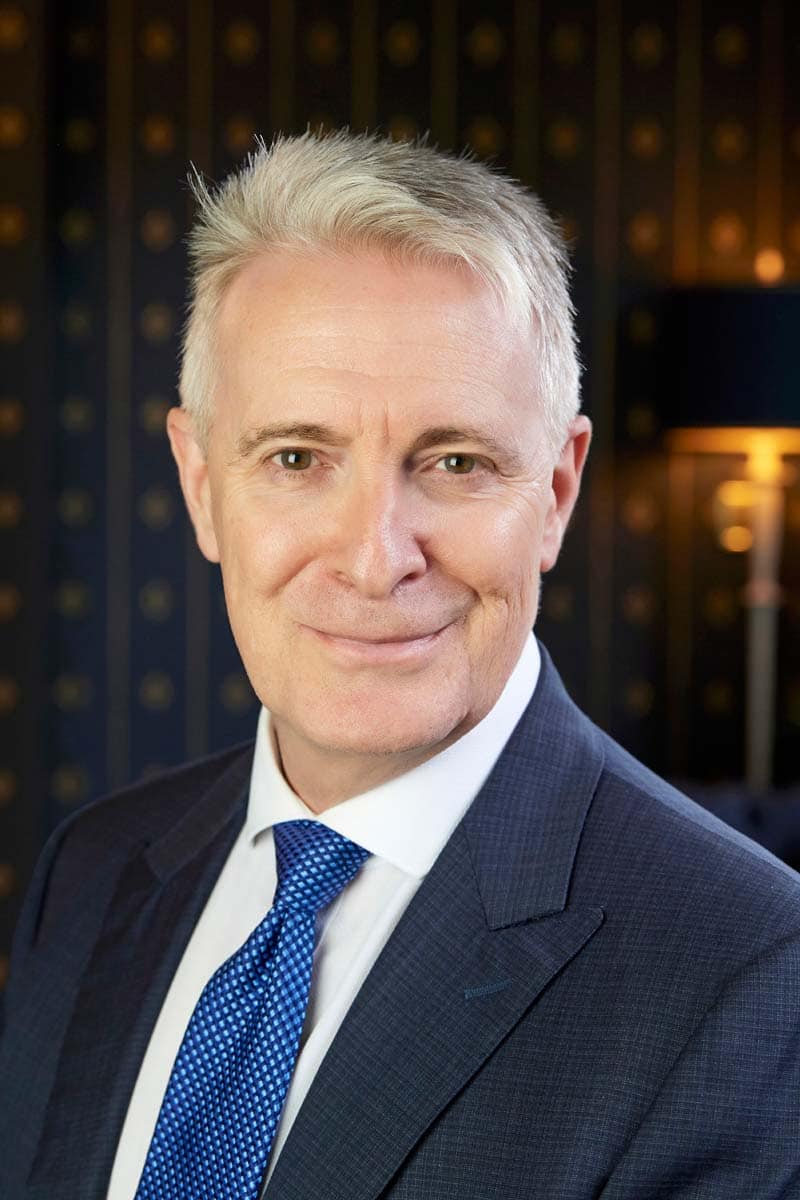 Grant Shoebridge PhD
Special Counsel, Patent Attorney
PhD, MIP, BSc(Hons)
Doctor of Philosophy (Structural Immunology)
Masters of Industrial Property
Bachelor of Science (Molecular and Cell biology) (Hons)
Registered Patent Attorney (AU, NZ)
Grant is demonstrably one of the most recognised patent attorneys in Australia.
Grant has over 15 years' experience and specialises in providing strategic intellectual property services for pharma, biopharma, biotech and life sciences clients. Grant is listed in IAM Patent 1000 as a world leading prosecution stand-out.
Grant is a seasoned practitioner sought by local and overseas clients for his experience in patent prosecution and opposition matters relating to: molecular biology; cell biology; immunology; chemistry; pharmaceuticals; medical devices; and diagnostic technologies. Grant has direct IP experience in relation to gene editing technologies, including CRISPR, gene therapy, cell therapy, including CAR-T cell therapy, agribusiness, nutraceuticals, and plant-based IP.  He has particular expertise regarding patent term extensions and advising on patent validity and infringement. Grant is also a litigation support expert having acted in revocation proceedings before the Federal Court including against an immunotherapy patent relating to blockbuster antibody medicines.
Grant acted for Merck in the recent Etanercept battles between Pfizer and Samsung Bioepis regarding Samsung/Biogen's biosimilar Brenzys® (in collaboration with Merck), and for Merck in its prolonged (originator to originator) Pembrolizumab (Keytruda®) Court battles with BMS and Ono Pharmaceutical.  He has also acted in numerous patent oppositions directed to CRISPR gene editing technology.
Grant is a recognised authority on gene-related patentable subject matter in both Australia and the US. He made submissions to a Senate Inquiry into the patentability of genes and biological material, and was involved in the Institute of Patent and Trademark Attorneys of Australia (IPTA) intervention application to the High Court appeal in D'Arcy v Myriad Genetics Inc. Grant successfully acted for the Applicant in Arrowhead Research Corporation [2016] APO 70 – the first Patent Office decision to consider the Myriad High Court "gene patent" decision.  This case set an important legal precedent in relation to the patentability of gene-based pharmaceutical inventions in Australia.
Grant was awarded his PhD for antibody engineering work investigating structural relationships of antibody polyreactivity.  This preceded a 12-year medical research career working in a range of fields including: HIV, Alzheimer's disease, tuberculosis and breast cancer.
Grant also has industry experience with biotechnology companies in Australia and Europe.
Grant is a former Partner and Principal of a leading Australian IP firm Shelston IP.  For the past 6 years, Grant has been an elected council member of IPTA where he is currently Treasurer (convener of the Finance and Secretariat Committee) and the co-convenor of the Public Relations Committee.  In his role as convenor of the Public Relations Committee, Grant leads IPTA's political engagement (lobbying) strategies, particularly in relation to proposed changes to Australian patent legislation and innovation policy.
Grant is a former lecturer and course coordinator for the University of Technology Sydney's postgraduate law program and the Masters of Intellectual Property subject "Interpretation and Validity of Patent Specifications", which provides a pathway to registration for Australian patent attorneys. Grant formerly taught the University of NSW course "Myths and Realities of Personalised Medicine: The Genetic Revolution".
Grant is also a regular speaker on intellectual property, and has made numerous TV, radio and print media appearances regarding IP developments.
My Awards
Australian Law Awards (Lawyers Weekly)
Finalist – Intellectual Property Team of the Year: Pearce IP (2022)
Winner – Intellectual Property Team of the Year: Pearce IP (2021)
IAM Patent 1000
Recommended for prosecution: Grant Shoebridge (2022, 2021, 2020)
Firm: Pearce IP ranked bronze for litigation and prosecution (2022)
Firm: Pearce IP ranked bronze for litigation and recommended for prosecution (2021)
Managing IP Stars
Notable Practitioner: Grant Shoebridge (2022)
Firm: Pearce IP ranked – Tier 3 prosecution (2022)
World Intellectual Property Review (WIPR)
WIPR Leaders: Grant Shoebridge for Patents (2022, 2021)

Women in Business Law Awards – APAC
Shortlisted: Australian Firm of the Year (2022)
Australasian Lawyer 5-Star Awards
5-Star Intellectual Property Law Firm: Pearce IP (2021)
Lexology Legal Influencer
Healthcare and Life Sciences (Australasia): Pearce IP (Q2 2022, Q1 2021, Q4 2020)
Healthcare and Life Sciences (Cross-border): Pearce IP (2021)
OUR VISION
By 2027, be the premier life sciences IP practice in Australia.