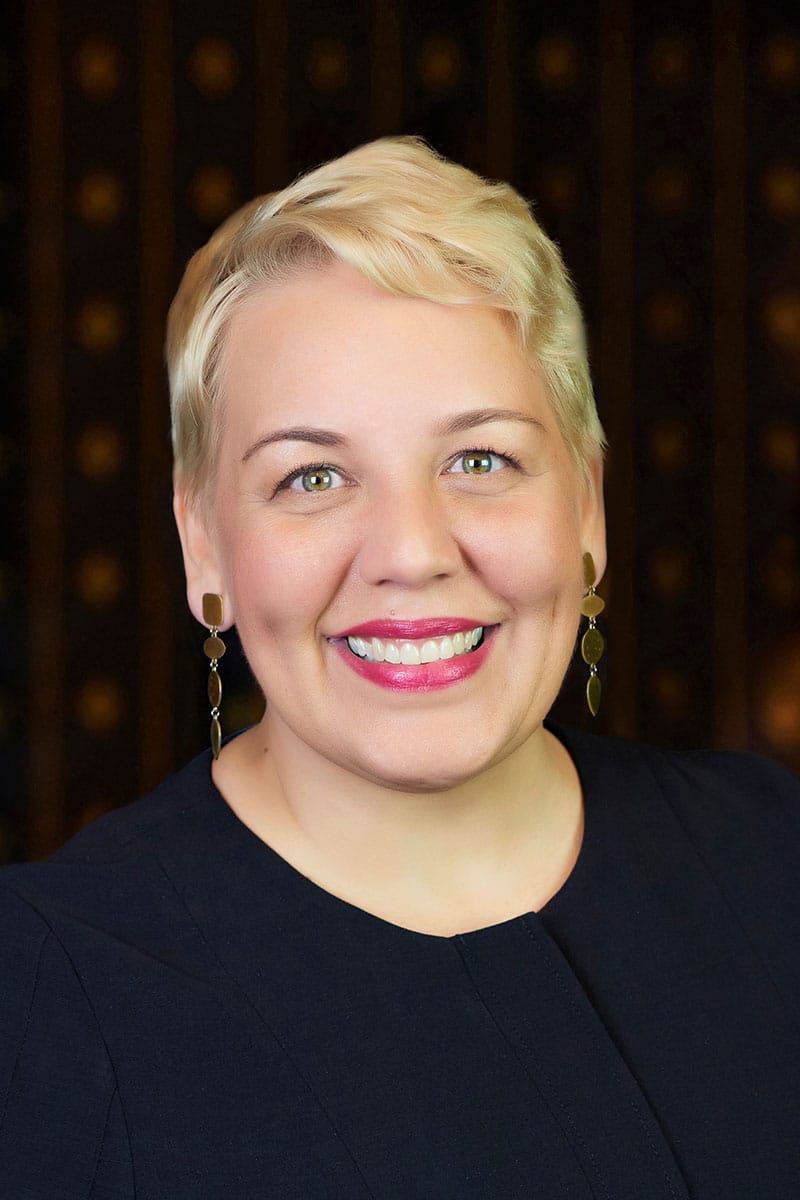 Belinda Hartmann PhD
Senior Associate, Patent Attorney
PhD, MIP, BBiotech, BSc (Hons I), GradCertResComm
Doctor of Philosophy (Bioengineering and Biotechnology) (Dean's Award for Research Higher Degree Excellence)
Masters of Intellectual Property Law
Bachelor of Biotechnology (Academic Excellence Award)
Bachelor of Science (Hons I, Academic Excellence Award)
Graduate Certificate in Research Commercialisation
Registered Patent Attorney (AU, NZ)
Belinda has cemented her position as a leading patent practitioner in Australia, being named in IAM's list of the top 50 Australian Patent Prosecutors in 2020 and 2021. Belinda provides practical intellectual property advice, tailored to her client's commercial objectives, with a focus on future-proofing their intellectual property rights domestically and internationally. Belinda has an informed perspective of the challenges associated with getting to market, as well as how these challenges may differ for her clients, which include local inventors, SMEs, universities, and globally recognised pharmaceutical and biopharmaceutical companies.
When prosecuting patent portfolios in multiple jurisdictions, Belinda's goal is always to obtain the broadest, commercially relevant protection for her clients. Besides prosecution, Belinda has considerable experience in the areas of oppositions, FTOs, re-examination, and IP dispute resolution.
Belinda is a biological sciences specialist, and has real world expertise in a broad range of technology areas, including agritechnology, microbiology, food science, bioengineering, molecular biology, immunology, biotechnology and protein chemistry. Belinda has a particular interest in inventions that leverage biotechnology and agritechnology to mitigate the effects of climate change, and emerging areas of pharmaceutical science, such as medicinal marijuana.
Belinda holds a Bachelor of Biotechnology and a Bachelor of Science with First Class honours in the field of Biochemistry from Griffith University, where she also gained experience as a research assistance in a signal transduction laboratory at the Eskitis Institute for Cell and Molecular Therapies. She worked in the Molecular Genetics and Development Division of the Institute of Molecular Bioscience (IMB) at UQ, before completing her PhD in the Centre for Biomolecular Engineering at the world-renowned Australian Institute of Bioengineering and Nanotechnology (AIBN). Belinda's PhD project was part of a collaboration with the UQ School of Engineering, Dow Chemicals, and funded in part by the European 6th Framework initiative. Her thesis ("Biomolecular Engineering Towards Peptide-Based Biomaterials") was focused on the development of recombinant peptide production bioprocesses using yeast and bacterial hosts for the enablement of renewable peptide-based biomaterials, and was the recipient of the UQ Dean's Award for Research Higher Degree Excellence when conferred.
Belinda was awarded a CSIRO Post-doctoral Fellowship to work on a climate change project for the discovery and characterisation of bioactive peptides against rumen methanogens, which was part of a collaboration with RELRP (Reducing Emissions from Livestock Research Program) and MLA (Meat and Livestock Australia), prior to transitioning to a patent attorney.
Since leaving the lab and moving into intellectual property, Belinda has worked for two of Australia's biggest specialist IP firms Shelston IP and Spruson & Ferguson, as well as founding the Patent Practice at LegalVision.
My Awards
Australian Law Awards (Lawyers Weekly)
Finalist – Intellectual Property Team of the Year: Pearce IP (2022)
Winner – Intellectual Property Team of the Year: Pearce IP (2021)
IAM Patent 1000
Recommended (Prosecution): Belinda Hartmann (2022, 2021)
Firm: Pearce IP ranked bronze for litigation and prosecution (2022)
Firm: Pearce IP ranked bronze for litigation and recommended for prosecution (2021)
Managing IP Stars
Firm: Pearce IP ranked – Tier 3 prosecution (2022)
Women in Business Law Awards – APAC
Shortlisted: Australian Firm of the Year (2022)
Australasian Lawyer 5-Star Awards
5-Star Intellectual Property Law Firm: Pearce IP (2021)

Lexology Legal Influencer
Healthcare and Life Sciences (Australasia): Pearce IP (Q2 2022, Q1 2021, Q4 2020)
Healthcare and Life Sciences (Cross-border): Pearce IP (2021)

OUR VISION
By 2027, be the premier life sciences IP practice in Australia.